Teen Mom Charged for Secretly Giving Birth and Throwing Dead Baby Girl in Trash; Heartbroken Cops Held Touching Funeral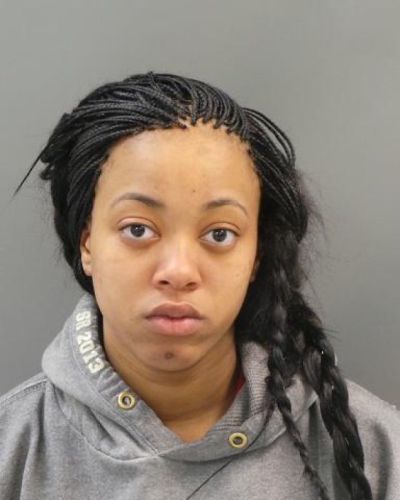 An 18-year-old college student from St. Louis, Mo., is now facing up to four years in prison after she was charged with dumping the corpse of her baby daughter in a trash bin after she gave birth last November.
Court documents reviewed by the St. Louis Dispatch revealed that the infant, who was found dead by paramedics on Thanksgiving morning, was also dead at the time of delivery.
The teen mom, Lucretia Jordan-Smith, initially told police she was not aware of her pregnancy. Officials, however, said the baby girl was born during the third trimester and weighed 3 pounds, 7 ounces.
Paramedics were alerted to the dumping of the baby by a young woman who had placed a call to 911. She was discovered in an alley behind Smith's apartment building wrapped in two plastic grocery bags as well as a larger trash bag.
On hearing the news of the charges made against the teen on Wednesday, neighbors from Smith's O'Fallon neighborhood described her as a smart upwardly mobile kid who deserves some lenience, according to KMOV, and James Clark with Better Family Life said he agrees.
"Well, I think this case really needs to be looked at. We are dealing with a young lady who has proven to be upwardly mobile. She has a firm foundation for life. I think this situation warrants review," said Clark.
As no one from Smith's family came forward to claim the baby's abandoned corpse, heartbroken St. Louis police detectives arranged to have a funeral for her in January, and they affectionately named her Raguel, after the angel of justice.
"We wanted an angel, and Raguel is the angel of justice," child abuse detective Tonya Tanksley told the Dispatch.
"She was a beautiful baby girl. She had a full head of hair and fingernails," explained Tanksley, who has been a child abuse detective for four of her 18 years as a police officer.
Some 12 police officers reportedly attended the funeral of young Raguel at Calvary Cemetery. Tanksley also invited the family of the dead girl and several of them showed up. The mother, however, was not among them.