Teen Vogue's Sexual Obscenity Must Be Stopped to Protect Kids From Exploitation, Activist Says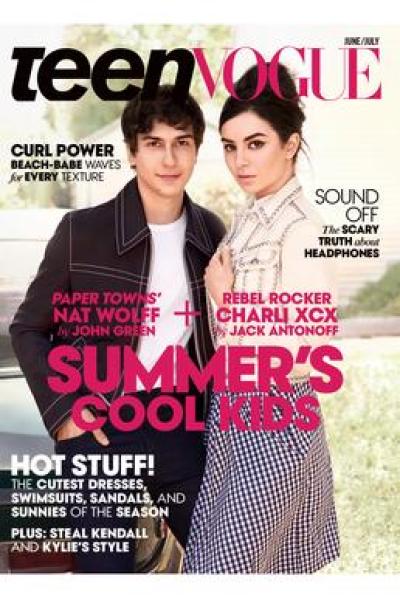 A prominent internet safety activist is urging parents to keep the pressure on Teen Vogue as its latest issue pushes obscenity even further despite the backlash it received over its anal sex instruction guide that was published earlier this year.
A movement to protect children from dangers in the digital world is underway with major figures like Pope Francis behind such efforts.
On Dec. 8, Teen Vogue magazine published a piece titled "Vibrator Pulsates to the Beat of Christmas Music" under the banner of "Sexual Health + Identity" promoting a vibrator that allows users to download through a phone app vibration patterns that buzz to the tune of holiday songs for sexual stimulation.
"With the vibrator's six motors, you'll really feel the ringing of the 'Carol of the Bells,'" the article reads.
"While you can download and try the Christmas patterns this holiday season, you can easily swap them out for another pattern once the Christmas spirit wears off. But who knows, you might find that 'Jingle Bells' really does it for you."
In August the magazine published an article encouraging its young audience to put condoms, sex toys and lubricants on their back-to-school lists.
These more recent articles have been in spite of the backlash the magazine received from thousands of people over a July 7 article giving pre-teens and teenagers instructions on how to have anal sex.
Donna Rice Hughes, president of Internet safety organization Enough Is Enough, said in an interview Monday with The Christian Post that parents need to be aware of how dramatically the publication has changed in just a few years.
"Most parents and grandparents, of which I'm one, believed that [Teen Vogue parent company] Condé Nast and Vogue in particular are good and decent publications," but sister magazine Teen Vogue has been pandering filth, mixing it with otherwise palatable content, Hughes said. Teen Vogue recently hosted a summit for young women leaders, proctored by former Secretary of State and Democratic presidential candidate Hillary Clinton.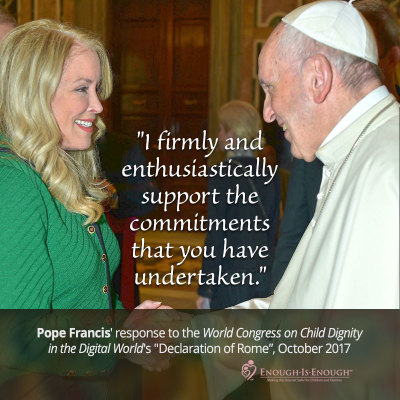 But the magazine is a "Trojan Horse" pushing an "extreme LGBT agenda" onto teen boys and girls that robs them of their innocence, Hughes said, adding that she finds it highly objectionable for a magazine to promote any kind of sexual activity among teenagers, especially the act the CDC says poses the greatest risk for transmitting the AIDS virus.
"If Condé Nast wants to go off and have a LGBT platform with another name or whatever, that's their free speech right. But putting this all under the trusted brand of Teen Vogue is irresponsible ... they are sliding in the toxic [content] under the guise of high glamour and trendiness."
Days after Teen Vogue published its "Anal Sex 101" article, Hughes' group launched a CitizenGo petition — that remains open — which garnered nearly 29,000 signatures demanding that it be taken down.
In early October Hughes met with Pope Francis along with 120 other leaders at the Pontifical Gregorian University in Rome for the first ever World Congress on Child Dignity in the Digital World to set the global agenda to deal with the worldwide pandemic of child sexual exploitation. The invitation-only summit featured distinguished academic experts, business leaders, leaders of civil society, high-level politicians and religious representatives from across the globe.
The first document to emerge from this gathering was called the Declaration of Rome that went to Pope Francis, Hughes told CP. The leaders designed a strategic plan that continues to develop and is geared toward implementing the Declaration's stated goals.
"Everyone has to take this seriously," Hughes said.
"Parents cannot shoulder the burden of criminal content and criminal activity. And government and law enforcement can't parent."