Tennessee Lawmaker Tells County Clerks to Ignore Supreme Court's Gay Marriage Ruling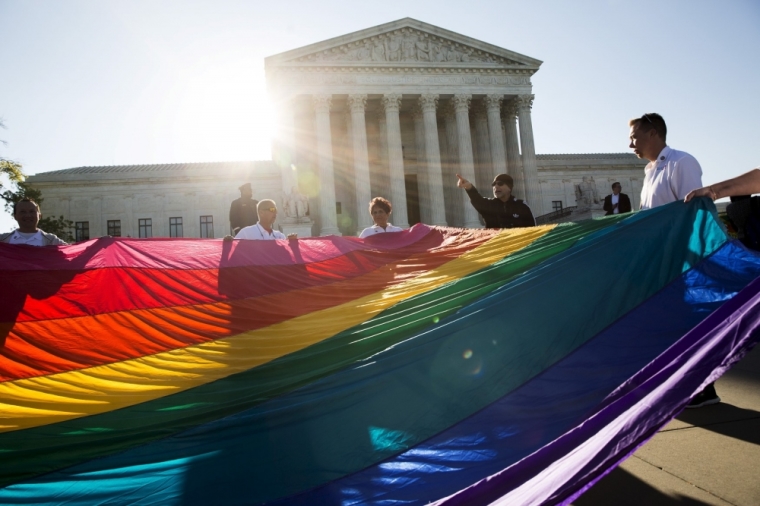 A Tennessee lawmaker has written a letter to state county clerks telling them that they should ignore the U.S. Supreme Court's ruling legalizing gay marriage.
State Representative Rick Womick of the 34th Legislative District sent a letter last Wednesday to county clerks who had been told to issue licenses to same-sex couples by the state government.
"It has come to my attention that most, if not all of you, have been contacted by AG Herbert Slatery and the Haslam Administration, and have been told to uphold the SCOTUS opinion or face a discrimination lawsuit," wrote Womick.
"Such intimidation from this administration is unconstitutional and should not be tolerated. Each of you are publicly elected servants of your county, held accountable only to the people that elect you."
Womick went on to state that the clerks "did not take an oath to uphold an 'opinion' from five justices of the SCOTUS."
"I am asking that each of you ignore the recent SCOTUS opinion redefining marriage, uphold our State Constitution, and issue marriage certificates to one man and one woman only," continued Womick.
On June 26, the Supreme Court ruled in Obergefell v. Hodges that state level bans on gay marriages were unconstitutional.
In response to the 5-4 ruling, various states have considered efforts to exempt state officials from issuing marriage licenses to gay couples if they have a moral objection.
Immediately after the Obergefell ruling, Texas Attorney General Ken Paxton released an official opinion denouncing the Supreme Court's decision and offering legal protection for any state employees who refuse to issue gay marriage licenses.
"County clerks and their employees retain religious freedoms that may allow accommodation of their religious objections to issuing same-sex marriage licenses. The strength of any such claim depends on the particular facts of each case," stated AG Paxton.
"Justices of the peace and judges similarly retain religious freedoms, and may claim that the government cannot force them to conduct same-sex wedding ceremonies over their religious objections, when other authorized individuals have no objection, because it is not the least restrictive means of the government ensuring the ceremonies occur."
Republican members of the Virginia General Assembly are considering introducing legislation that would offer similar religious conscience protections for state employees.
"Republicans have not specified what proposals they plan to offer, but House Speaker William J. Howell, R-Stafford, has asked Del. C. Todd Gilbert, R-Shenandoah, deputy majority leader and a former prosecutor, to review what other states have done," reported Jenna Portnoy of The Washington Post in july.
"One such proposal last year would have allowed anyone who is professionally licensed by the state, such as a teacher or a counselor, to refuse to serve same-sex couples if he or she has moral or religious objections."
Regarding the Womick letter, the pro-gay marriage "Protect Thy Neighbor" project has denounced the Tennessee representative's efforts, referring to the letter as an "over-the-top response" in which "he might be setting up some gullible county clerk for a costly lawsuit."