Texas Shooter Devin Kelley Regretted Killing 26 People Inside Church; Widow Says She Still Loves Him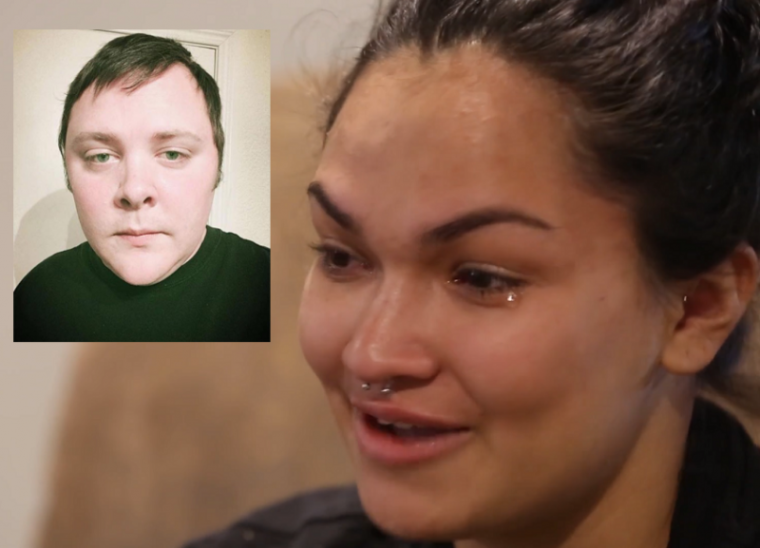 Texas shooter Devin Kelley, who massacred 26 people inside the First Baptist Church of Sutherland Springs last November, apologized for his actions shortly before he shot himself, his widow Danielle has revealed.
"He kept saying how sorry he was," Danielle recalled Devin saying in a telephone call in the aftermath of the shooting, according to San Antonio Express-News.
Breaking her silence publicly for the first time in nine months, the 23-year-old widow who said she was devastated by what he did at the church on Nov. 5, 2017, and would die in the place of her husband's victims, said she will always love him anyhow.
"No matter what, I will love him," she said of Devin, who is the father of her two children. "Even though he went off and ruined more people's lives than I could ever imagine."
Devin was captured on the church's video recorder shooting his victims, which included several young children, execution-style. He shot them as they sang "Are You Washed in the Blood?" At least eight members of one family, including a pregnant mother, were also killed and 20 others wounded.
Danielle recalled how her troubled husband had tied her up in their home just before he went out to attack the church that morning.
On his way to the church, he called his parents and told them his wife needed help. While his parents were with Danielle, he called another time to give them the devastating news as they listened over speakerphone.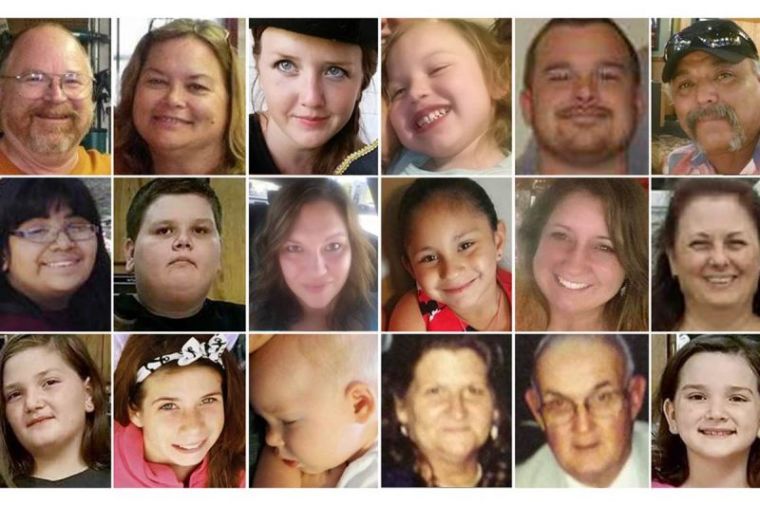 "I just shot up the Sutherland Springs church," he said frantically.
They thought he was still shooting when the call came in and they begged him to stop.
"He was like 'I can't, I've killed so many people. So, so many people,'" Danielle said. "He kept saying how sorry he was."
Danielle's mother, Michelle Shields, believes her daughter is still somewhat under the spell of her late husband, whom she described as controlling and abusive.
"I don't know if she's finally coming around to it, admitting to it, or if she's just saying it because she thinks that's what I want to hear her say," Shields told the San Antonio Express-News.
Danielle explained that her husband was on medication for anxiety but he abused it. She also noted that she would try to get him to attend churches in the area where they lived, including First Baptist in Sutherland Springs, but he would laugh during sermons.
He went on to become an atheist, telling his wife that God would have protected them from the world's cruelties if He exists.
"Devin was sick. He lost who he was. Because the real Devin would've never hurt babies. He was a family person. He would never have hurt anybody," Danielle said. "He lost the touch of reality."
In the months since the massacre, Danielle said she has also wished for death.
"There were times when I didn't want to have to be here. I didn't want to be a single mom. I didn't want to have the label of my spouse being a mass murderer," she said. "It was a lot to bear, and I didn't want to have to do it."
Her own faith in God also got shaky.
"I was just like 'You let us fall.' And I felt alone. And then there's times where I don't even — I just, can't. People talk about God and I just can't stand it," she said.
As she slowly recovers from the tragedy, Danielle has accepted that she needs God and has started attending the church her husband attacked again.
"It's difficult because it's not the same," she explained. "I'm used to seeing Karla smiling, getting all excited. Or Lou, my grandmother, smiling and holding the babies, saying 'Oh come on, sit over here, I saved you a spot.'"