The Rapture Doctrine Every Christian Can Celebrate
When "Left Behind" starring Nicolas Cage gets released in theaters in a couple months, it will create quite a buzz about "the rapture." And it will be a terrific opportunity for people to discuss an event that is most certainly coming to a planet near you.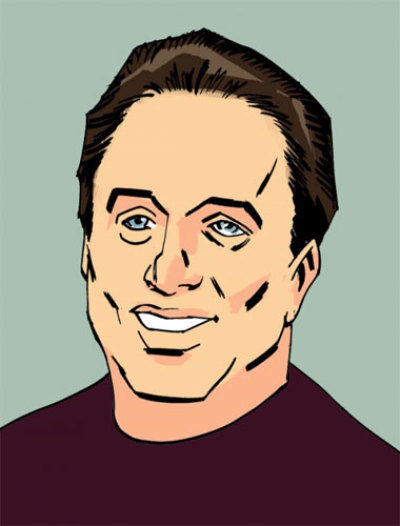 In case you haven't noticed, Christians differ with one another over the exact details concerning the beginning of time and the end of time. But we agree on what Jesus did "in the middle" for our salvation. As Oswald Chambers wrote, "There is nothing more certain in time or eternity than what Jesus Christ did on the cross."
How many years has it been since God created the world and man? And how will the last days play out on earth before the Lord's final Judgment? Good questions, and various answers tend to be given by believers. Nevertheless, all Christians can agree to celebrate the rapture doctrine which is taught in Scripture.
The dictionary defines the word "rapture" as "the carrying of a person to another place or sphere of existence." That concept is simple enough to grasp, right? So when Scripture describes what is essentially the "carrying of people to another place," it is obviously not something to be taken lightly.
Let's go back to basics for a second. God came down from heaven and took on human flesh. He died on a cross. He rose from the grave. He ascended into heaven. All literal events. And oh yeah, one more. Christ will come back again and bring believers up into heaven with Him.
Imagine describing the rapture doctrine to a 5-year-old this way: "God came down. He went back up. He will come down again. And go back up again. And when He goes up again, believers in Jesus will be carried up with Him into heaven."
If you don't believe in the biblical rapture doctrine, what exactly do you think will happen when the Lord returns to earth one day? Regardless of what you or I believe, here is what is actually going to occur:
"For the Lord Himself will come down from heaven, with a loud command, with the voice of the archangel and with the trumpet call of God, and the dead in Christ will rise first. After that, we who are still alive and are left will be caught up with them in the clouds to meet the Lord in the air. And so we will be with the Lord forever. Therefore encourage each other with these words." (1 Thess. 4:16-18)
The rapture of believers will absolutely take place. And that's obviously great news for Christians. It's worth celebrating, even though God's people disagree over the exact details concerning the beginning of time and the end of time. In spite of those differences, every Christian can celebrate the rapture doctrine.
In fact, if you have difficulty celebrating the rapture doctrine of 1 Thessalonians 4:13-18, then I imagine you have difficulty accepting the literal resurrection of Christ, and the literal ascension of Christ after His resurrection. And for that matter, you probably have difficulty believing in the virgin birth of Christ. Come to think of it, you may actually see much of the New Testament as something other than actual history.
And if that's the case, then there is no basis in your mind upon which to trust in the death and resurrection of Christ for your salvation and ultimate rapture into heaven. You can't truly celebrate something you don't really believe is going to happen.
So it comes back to belief. And in the New Testament, belief is rooted in solid facts and literal events. You see, if the rapture of Christians is not going to literally happen, then the ascension of Jesus into heaven didn't literally happen either. And if you want to believe that, no one is going to stop you.
But I would highly discourage you from leaving your soul under the "spiritual care" of your unbelief. The safe place to rest is in the arms of Jesus as you trust in Him. That is the only way to "go up" with Christ when He "comes down" to get His followers.
So will you be raptured on that day, or not? When that day arrives, there will be nothing else that even comes close to the importance of being in God's family and being raptured up with "the Lord in the air." (1 Thess. 4:17) All believers in Jesus will be raptured on that glorious day, including all those over the centuries who knew the Lord while they walked on this earth.
Do you see now why every Christian can celebrate the rapture doctrine? It really is simple enough for a 5-year-old to understand. It's only as man gets older that he tends to make it complicated.
Why do we do that anyway? It's far superior to celebrate God's love, His gift of salvation, and the ultimate rapture of believers into heaven.
So are you enjoying this good news and this beautiful biblical doctrine, or are you being contentious over the specifics and getting bogged down in the details?
Dan Delzell is the pastor of Wellspring Lutheran Church in Papillion, Neb. He is a regular contributor to The Christian Post.