The West's Silence on Persecuted Iraqi Christians Is Worthy of Contempt, Rails British Academic
Following news that Iraq's dwindling Christians have been forced out of their centuries' old homeland over the weekend, a British academic and scholar of American history demanded to know why their plight had received such scant attention and called the status quo response "worthy of contempt."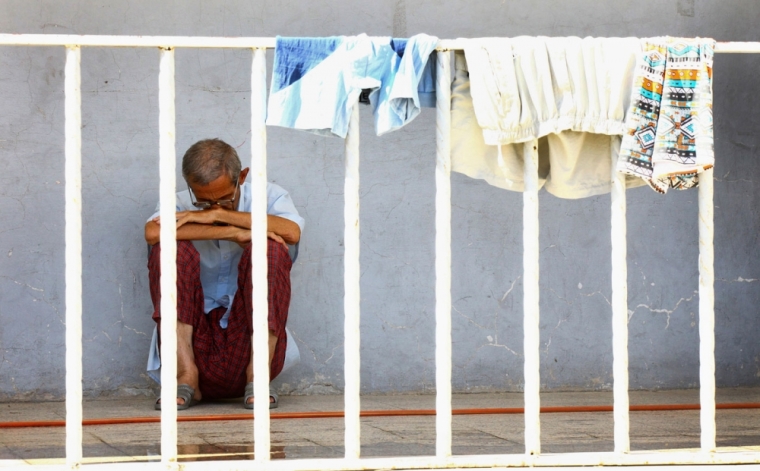 Writing for The Telegraph Monday, Tim Stanley, called the ISIS-prompted exodus from Iraq a "war crime that, strangely, no one seems to want to talk about."
The scholar summarized the Christians' plight as "an unattractive choice: convert, pay a religious tax, or be put to the sword."
"According to one local news agency, ISIS troops entered the house of a poor Christian and, when they didn't get what they wanted, the soldiers raped the mother and daughter in front of their husband and father. He committed suicide out of grief," he wrote.
Just over 10 years ago, under dictator Saddam Hussein, prior to the U.S. invasion, the Christian population stood at roughly 1.5 million. The fact that the West was so involved in Iraq over the past decade made Stanley question where their voices now stand on the subject.
"Having been so intimately involved in the collapse of Iraq, the West is now bizarrely silent about events in Mosul," he wrote. "The streets of London fill with thousands marching against Israel's military operation in Gaza; the West rails mightily against the Russian separatists in Ukraine. But of Iraq there is nothing. Why?"
Stanley hypothesized that this silence could be due to the fact that politicians were nervous about [the Iraq crisis] leading to another invasion or that, "we feel embarrassed about the very idea of Christians as a persecuted minority."
"The reporter John Allen argues that Westerners have been trained to think of Christians as 'an agent of aggression, not its victim' — so we're deaf to pleas for help," wrote Stanley. "... It would indeed be awful to think that the West might remain silent as violence rages purely out of a failure to recognize that Christians can be victimized, or out of a reluctance to cast aspersions on certain brands of Islam. It would make this the first genocide in history to be tolerated out of social awkwardness."
Whatever the reason, Stanley stated the current silence should not be tolerated.
"Any disgust at our own moral cowardice should be balanced by admiration for the Iraqis who continue to bear witness to their faith in a land that moves closer and closer to outlawing it. Their resilience illustrates the difference between fundamentalist Islam and Christianity: the former is a religion of killers, the latter is a religion of martyrs," he added.