'The Winds of Winter' Release Date & Spoilers: Amazon France's Preorder Page Goes Live – Will George R. R. Martin's Sixth 'A Song of Ice and Fire' Novel Come Out on March 9, 2017?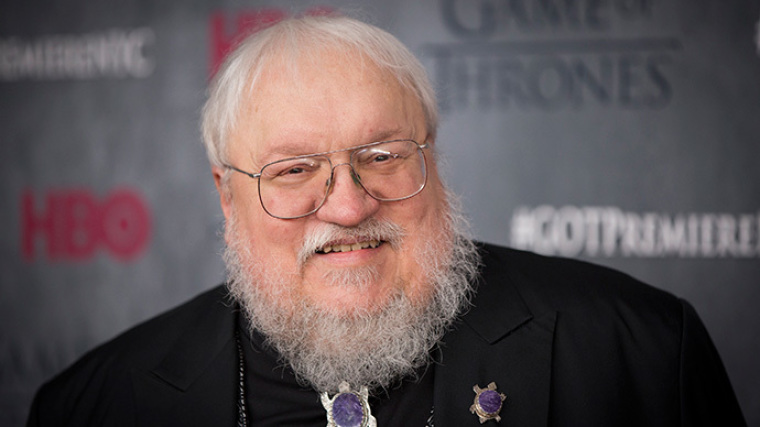 The release date of "The Winds of Winter" (TWOW), the sixth novel of George R. R. Martin's epic fantasy series "A Song of Ice and Fire" (ASOIAF), puzzled fans for several years now. A page of an Amazon shop suggests that the highly anticipated book will come out early next year.
Is TWOW Finally Coming?
Amazon France has already set up a page for the preorders of TWOW. The page specified that the release date of the highly anticipated novel is on March 9, 2017.
According to Winter is Coming (WIC), the page looks legit but fans should not expect much. Online stores like Amazon regularly create preorder pages for incoming projected releases, even without an official announcement. It is also noticeable that Amazon UK, Germany and US do not contain the same offer.
WIC added that March 9, 2017 is a very practical placeholder date, but it does not mean that it is really happening. Online stores often put placeholder dates on temporary pages, which are not official. Moreover, it is also possible that someone unintentionally published the page and its placeholder dates and details.
Release Date Speculations

Several theories about the book's release surfaced in the past weeks. Burnfyr, a Reddit user, recently got fans' hopes up after he revealed that the sixth novel of ASOIAF series will possibly come sooner. According to the Redditor, a new ISBN (International Standard Book Number) has been registered for the upcoming novel.
Melty commented that an ISBN registration is not an accurate indication that a book will come out soon. However, it is a sign that the novel is progressing.
Longer Wait

Martin recently updated his fans about what he has been up to since the Worldcon 2016. On the comment section of his journal entry, the 67-year-old bestselling novelist hinted that TWOW will not be completed anytime soon.
A follower with the username arya_wolf inquired Martin if he will grace Nashville's "Con of Thrones" on June 30-July 2, 2017. The novelist replied that he will likely miss the event because he will not join in any new convention until he completes the sixth ASOIAF novel.
Martin's reply to the fan's comment implied that he already expected not to finish TWOW until June 2017. This means that ASOIAF fans need to be more patient because TWOW will not hit bookstores this year or in early 2017.
TWOW was initially scheduled to be released early this year, ahead of the premiere of the sixth season of HBO's "Game of Thrones." However, Martin failed to complete the book. The seventh season of the show will air in summer 2017.