There Are No 'Moderate' Islamic Rebel Groups, Says Syrian Pastor; Argues War Is Never the Right Choice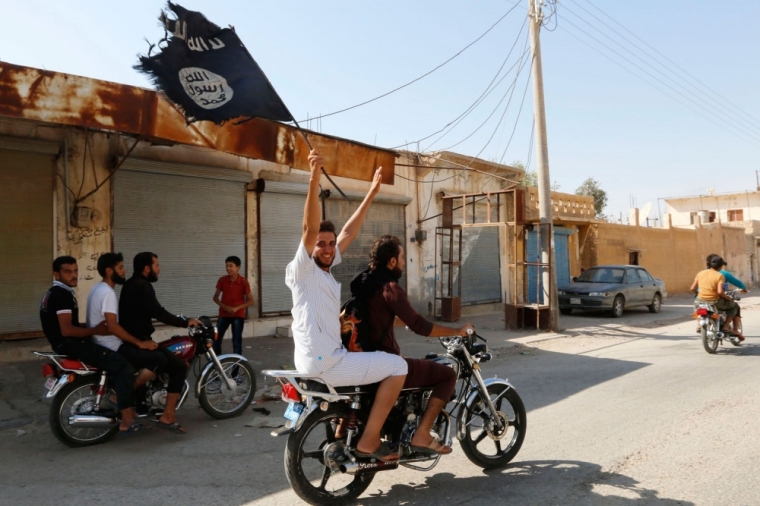 The pastor of a church in Aleppo has spoken out against President Barack Obama's recently announced plan to support "moderate" rebel groups in Syria, noting that all such groups want to establish Islamic rule. He also discouraged military intervention in the region, arguing that war can never stop war.
Pastor Mouner Ajji of Aleppo Baptist Church told The Christian Post in an email interview on Friday that he does not support Obama's strategy on Syria, and said that Syrian President Bashar al-Assad should not be compared to terror group ISIS.
"Second, and you need to be on ground to know this, there is no such [thing] as moderate rebel groups, all rebel groups are very Islamic ones. All of them want to establish an Islamic state," Ajji said.
With the advance of ISIS in Iraq and Syria, political and religious leaders have offered various assessments on what can be done to protect persecuted minorities and the cities in the region that are falling under jihadist rule.
Obama has said that he will increase airstrikes on ISIS targets in Iraq, and will aid what he called moderate rebel groups in Syria, as opposed to ISIS or Assad's government, who have been locked in a civil war since 2011.
In a major speech on Wednesday, Obama told Americans that the government will strike down ISIS wherever it operates.
"This counter-terrorism campaign will be waged through a steady, relentless effort to take out ISIL wherever they exist, using our air power and our support for partner forces on the ground. This strategy of taking out terrorists who threaten us, while supporting partners on the front lines, is one that we have successfully pursued in Yemen and Somalia for years," Obama said.
"And it is consistent with the approach I outlined earlier this year: to use force against anyone who threatens America's core interests, but to mobilize partners wherever possible to address broader challenges to international order," he added.
Some church beliefs, including the Catechism of the Roman Catholic Church, have offered strict conditions on when the use of military force might be morally justified, sometimes called the "just war" doctrine.
The conditions that the Catechism lays out state that "the damage inflicted by the aggressor on the nation or community of nations must be lasting, grave, and certain; all other means of putting an end to it must have been shown to be impractical or ineffective; there must be serious prospects of success; the use of arms must not produce evils and disorders graver than the evil to be eliminated. The power of modern means of destruction weighs very heavily in evaluating this condition."
Pope Francis has recently distanced himself from suggestions that he supports airstrikes in Iraq and Syria, however.
When asked a direct question on ISIS by journalists, he said:
"In these cases, where there is an unjust aggression, I can only say that it is licit to stop the unjust aggressor. I underscore the verb 'stop.' I'm not saying 'bomb' or 'make war,' just 'stop.' And the means that can be used to stop them must be evaluated."
At a later speech in September, the Vatican leader added: "War is never a satisfactory way to right injustices."
He continued: "War leads people into a spiral of violence which becomes difficult to control. It destroys what it has taken generations to establish and leads the way to even worse conflicts and injustices."
Ajji told CP that he does not support the just war doctrine.
"I think war is stopping sin by committing sin, or by committing the same sin," the pastor said.
When asked what lessons the Bible offers on how to respond to situations of war, he said that the question requires a lot of research, and that the New Testament does not address the subject directly.
As to how a terror group like ISIS can be stopped, Ajji urged the U.S. and other Western countries to stop supporting governments like Turkey, Saudi Arabia and Qatar, who he accused of supporting ISIS by sending them money and weapons.
He also called for support for the Syrian government's army, even though he noted that "the regime is not good."
Ajji said that it is a "difficult question" how Christians can help those suffering in Syria.
He offered that people fleeing the country need to be given a "real and fast way" of doing so, but those who choose to stay will need money for living expenses.
"They need [a] strong voice to [report] about their difficulties. And [they] need to convince some bishops and priests to say: 'Yes there are many kinds of difficulties facing Christians in this area; there is a plan to uproot Christianity from the area.'"
The pastor noted that even if ISIS is defeated in the current conflict, there are other hardline groups in the region who are armed and hostile to Christians, while followers of Christ have no militant groups.
"So, more needs will appear, and more support will be needed," he concluded.