Tim Keller's wife requests prayers as pastor faces 'complications' from cancer treatment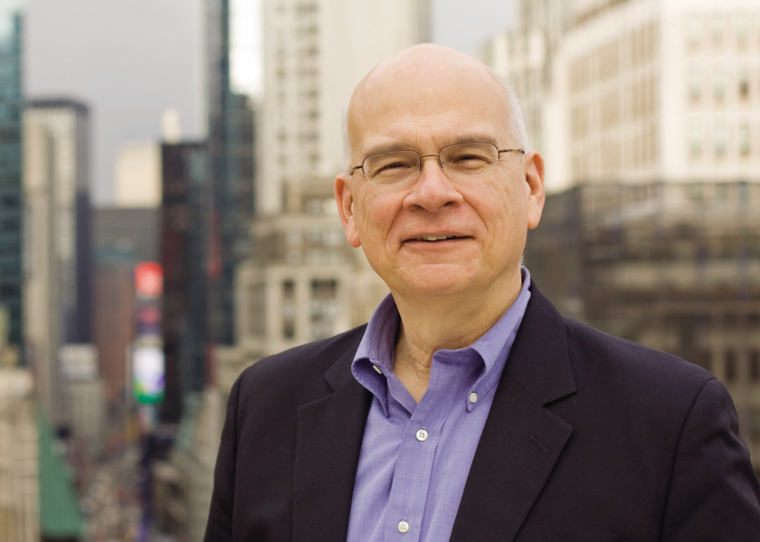 Kathy Keller, the wife of pastor and author Tim Keller, has requested prayers for her husband after he suffered "complications" from his cancer treatment. 
In a social media update Saturday, Kathy Keller shared an update on her husband's health: "Tim is out of the hospital and recovering at home after complications from his treatment. Please continue to pray during this slow recovery," she wrote.
Keller, the founding pastor of Redeemer Presbyterian Church in New York City, was initially diagnosed with stage four pancreatic cancer in May 2020. 
In March, the 72-year-old pastor revealed that new tumors had developed, requiring him to undergo a repeat of the immunotherapy treatment he received last year in Bethesda, Maryland. 
Last year's immunotherapy "was successful in eradicating 99% of the tumors," he wrote at the time. "However, new tumors have developed. They are unfortunately in some fairly inconvenient places, so the doctors encouraged us to go through the treatment again, this time targeting a different genetic marker of the cancer."
Since then, he has continued to write and teach, sharing biblical wisdom on the topics of race, social relationships, systemic injustice and sexuality. 
His latest book, Forgive, examines why society is hesitant to forgive and outlines why forgiveness is an essential part of the Christian life.
In a 2021 interview with The Christian Post, Keller revealed he received his cancer diagnosis about a fourth of the way through writing a book on the resurrection, titled Hope in Times of Fear: The Resurrection and the Meaning of Easter.
"Suddenly, we're in lockdown, and then I found out I had cancer, and the book completely changed," Keller recalled. 
"Here I am, writing a book about the resurrection, and I realized I only half-believed I was going to die. I went back and realized that in some ways, I also only half-believed in the resurrection — not intellectually so much, but all the way down deep in my heart. I realized I needed to have a greater, a deeper faith in the resurrection, both intellectually and mentally," he continued.
While undergoing treatment for cancer over the next several months, Keller said he did both "intellectual and emotional work" to take "my abstract belief down into my heart to existentially and experientially know it and grow in assurance, and it worked."
"If you are willing to embrace the truth of God's Word and immerse yourself in it day in and day out, and then ask the Holy Spirit to make it real to your heart, He will."
Keller is also a survivor of thyroid cancer, which he had in 2002.
Collin Hansen, vice president of content and editor-in-chief for The Gospel Coalition and author ofTimothy Keller: His Spiritual and Intellectual Formation, told CP that Keller has "plenty of other things he wants to write."
"We've been praying all along for another decade of energetic ministry," Hansen said. 
"It seems as though the spiritual work that God has done in his life through the cancer has been a kind of personal revival of sorts," he said. 
"So, there's sort of a combination of hopefulness and eagerness and planning for another decade ahead, Lord willing, but at the same time a sense that nothing is promised. And in that sense, Tim's just getting a concentrated dose of really all of our situations, no different for any of us, because, as Jesus tells us, we're not promised tomorrow either," he said.