Tony Campolo Says He Doesn't Like a Lot of Modern Church Worship Music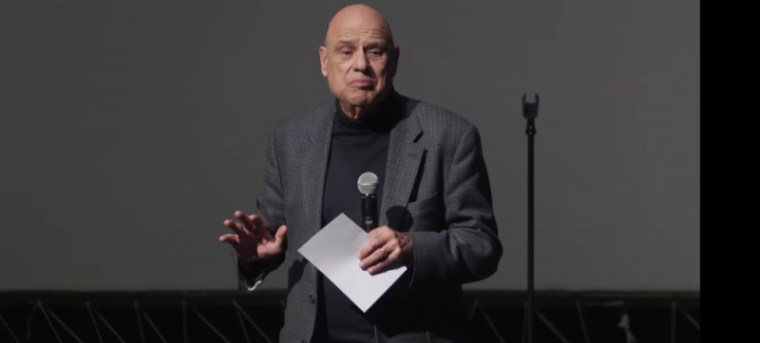 Author and evangelical preacher Tony Campolo, who is behind the Red Letter Christians movement, says he has problems with a lot of new worship music because today's songwriters focus more on God's control and power than on His love.
"I have problems with a lot of the new worship music," Campolo, who was in the U.K. for a tour with the Christian group Urban Change Makers, said in an interview with Premier Christianity magazine.
"I think it's wonderful that it's captured the music that young people can relate to and they get into it with great love and emotion. But compare 'My God Reigns' with the old hymns which say: 'Jesus Shall Reign' — it's future tense, not present tense."
Campolo added that the "Hallelujah Chorus" never says "God is in control," but uses the future tense. "The kingdoms of this world will (when the second coming occurs) become the kingdoms of our God and He shall reign forever and ever hallelujah."
"I'm a sociologist by trade," he added. "A basic sociological principle is you can't express love and power at the same time. Whenever you love, you lose power. Love makes you vulnerable."
Campolo continued that God loves us so much that He was willing to become vulnerable. "I didn't make that up! It's in the second chapter of Philippians: 'He who thought it not robbery to be equal with God but made himself of no reputation …'  The word in the Greek is Kenosis. He got rid of His power. '…Took upon himself the form of a servant…'  The word in the Greek is Doulos, meaning slave. '… made himself of no reputation, humbled himself. Even unto death on a cross.'"
He further added that the crucifixion is about "a God who loves us so much that He refuses to use His power and coerce us into His Kingdom." Instead, he continued, God says: "If I be lifted up, I will draw all men and all women unto myself."
Campolo also argued, "He wants to become Lord of history because of His love, not because of His power."
In April, Randal Rauser, professor of Historical Theology at Taylor Seminary in Edmonton, Alberta, wrote an op-ed for The Christian Post about the song "Reckless Love," sung and written by Bethel Worship Pastor Cory Asbury and which has quickly climbed the Christian charts.
"To act in a reckless manner is to act without caution; it is to be careless, to show no concern for the consequences of one's actions. With that in mind, is God reckless?" he asked. "In the Christian tradition, God is understood to be (among other things) omniscient (i.e. all-knowing) and maximally wise (i.e. exercising perfect judgment). So does it make sense to say that a being that knows all things and always exercises perfect judgment could act without caution, carelessly, with no concern for their actions?" he wrote.
The Red Letter Christians movement that Campolo founded takes its name from how some editions of the Bible put the words of Jesus in red lettering to distinguish them from the rest of the text. Their movement believe the red letters are the most important part of the Scripture because "Jesus raises the moral standard," as Campolo told CP in an earlier interview.
"There's no question that the morality prescribed by Jesus is superior to anything that was hitherto suggested by the law and the prophets," said Campolo.
He continued that Red Letter Christians do consider all Scripture to be divinely inspired and that "the Old Testament, the Hebrew Bible, is crucial in that it points to Jesus."
"I want to always add that the early Church didn't have a New Testament, but what they were able to do under the influence of the Holy Spirit is to find the message and the story of Jesus written all through the law and the prophets of the Old Testament," he said. "In short, the Scriptures that were written before the New Testament point to Jesus and they are crucially important for us to understand Jesus."
Campolo made headlines in 2015 when he announced that he fully supports same-sex marriage and urged the church to be "more welcoming."
"I am finally ready to call for the full acceptance of Christian gay couples into the Church," he said in a statement back then.