Trump admin. issues rule protecting conscience rights of pro-life health care workers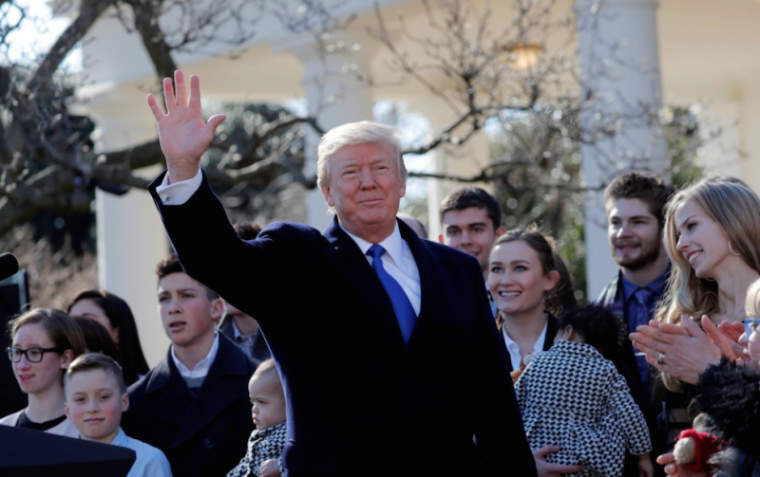 The Trump administration's Health and Human Services Department issued a final rule promising protection of conscience rights for health care workers and adoption providers who hold religious objections to things like abortion and homosexuality.
HHS' Office for Civil Rights released the final rule on Thursday, corresponding with the annual National Day of Prayer observance and builds off a May 2017 executive order signed by President Donald Trump on religious liberty.
"Finally, laws prohibiting government funded discrimination against conscience and religious freedom will be enforced like every other civil rights law," said OCR Director Roger Severino in a statement released Thursday.
"This rule ensures that health care entities and professionals won't be bullied out of the health care field because they decline to participate in actions that violate their conscience, including the taking of human life."
Organizations and persons covered by the final rule include hospitals, nursing care facilities, doctors, dentists, insurance carriers, and family planning centers.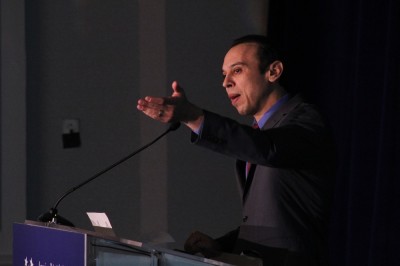 The final rule also applies to social services groups, including elderly care, suicide prevention organizations, and foster care and adoption agencies.
The inclusion of adoption agencies comes days after Bethany Christian Services of Grand Rapids, Michigan, announced they would start placing children with LGBT families after being sued for previously refusing to do so for religious reasons.
"Bethany will continue operations in Michigan, in compliance with our legal contract requirements. The mission and beliefs of Bethany Christian Services have not changed," said Bethany in a statement last month, as reported by WGVU.
"We are focused on demonstrating the love of Jesus Christ by serving children in need, and we intend to continue doing so in Michigan."
St. Vincent Catholic Charities along with a former foster child and an adoptive mother filed a lawsuit against Michigan arguing that their new rules for adoption violated their First Amendment rights to free exercise of religion and free speech and their 14th Amendment rights to equal protection.
Becket, the religious liberty law firm representing St. Vincent, celebrated the news of Thursday's HHS final rule, with Executive Director Montse Alvarado calling it a "victory for common sense and religious diversity."
"We need more health care in this country — not less. We all win if nurses, doctors, and other health care professionals can heal others without fear of being forced from their life's work because of their religious beliefs," said Alvarado.
Family Research Council President Tony Perkins also supported the final rule, saying in a statement that it contrasted with the previous rule under the Obama administration.
"President Trump's efforts reflect a long history in American constitutional law about the morality of conscience rights. Unfortunately, the previous administration had little concern for protecting the conscience rights of doctors, nurses, and residents," stated Perkins.
"Despite current law that has protected conscience rights for over 30 years, the lack of regulations resulted in confusion and a lack of awareness within the health care community, leaving health care personnel vulnerable to discrimination and forcing them to drop their specialties at a time of health care scarcity."
Other groups, including Americans United for Separation of Church & State, denounced the HHS' final rule on conscience, saying that it will curb access to health care.
Americans United President President Rachel Laser blasted the HHS' rule, labeling it the "Denial of Care Rule" and argued that it "condones discrimination by health care workers."
"It is clear that women, LGBTQ people and religious minorities are the intended targets, but it doesn't stop there. The rule is so broad that everyone — including sick children, pregnant women and senior citizens — is at risk," said Laser.
"It is un-American for the Trump administration to authorize medical professionals to circumvent our shared secular values to deny patients lifesaving medical care."
The American Civil Liberties Union also denounced the final rule, taking to social media to argue that the actions it sought to protect were not valid expressions of religious freedom.
"Denying kids health care because they have two moms is not religious liberty. Denying patients IVF because they are unmarried is not religious liberty," tweeted the ACLU.
"Denying patients surgery because they are trans is not religious liberty. Discrimination is not religious liberty."