Trump Set to Block Refugees to America; Evangelical Groups 'Dismayed,' Urge Compassion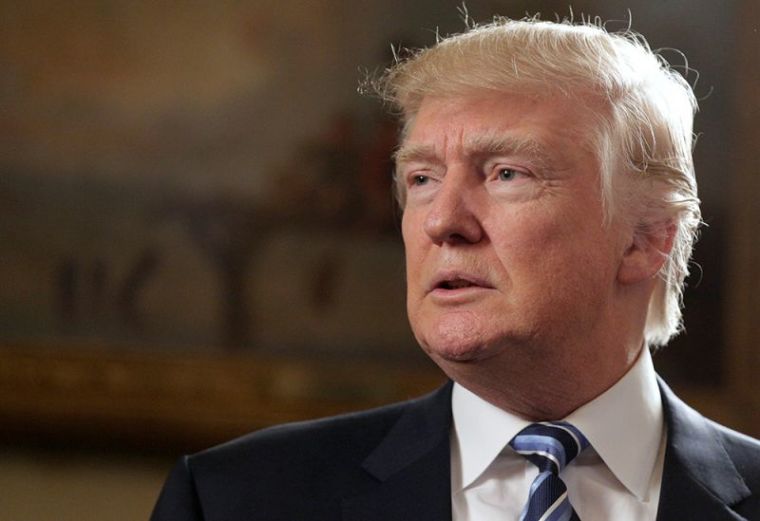 Several evangelical groups have spoken out against an executive order by President Donald Trump, which has not yet been signed or finalized but will apparently temporarily block refugees from coming to America, and halt visas for select Muslim-majority Middle Eastern and African countries.
"The lengthy delay imposed in this ban further traumatizes refugees, most of whom are women and children, keeps families separated and punishes people who are themselves fleeing the terror we as a nation are rightly fighting to end," Scott Arbeiter, World Relief president, said when asked for comments by The Christian Post.
An early draft of the executive order was published by The Huffington Post on Wednesday. It shows the Trump administration is planning to place a 120 day moratorium on the Refugee Admissions Program. However, CNN later reported that the administration is still working on the final wording.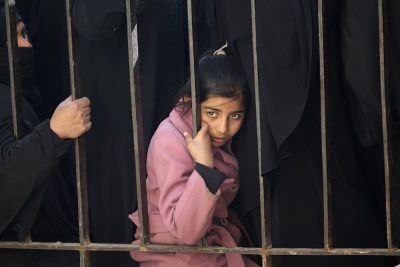 The order, expected to be signed as early as Friday, looks to temporarily block refugees coming to America from Syria, and will halt visas for Muslim-majority nations like Sudan, Somalia, Iraq, Iran, Libya and Yemen. The order notes that such measures are set to be reviewed after permanent rules are decided upon.
Reuters reports there will be an exception for religious minorities fleeing persecution.  
The total refugee admissions for fiscal year 2017 are also set to be capped at 50,000, which is less than half of the 110,000 total that former President Barack Obama had called for.
World Relief said that it "expresses dismay" at the prospect, and pointed out that the U.S. already has a tight security process when it comes to screening refugees, which includes vetting by Homeland Security and other agencies, multiple interviews, biometric scans, and other safeguards.
"We live in a dangerous world and it is right that we take security seriously. The American people are rightly asking for transparency on the measures taken to safeguard our homeland. However, World Relief does not believe compassion and security have to be mutually exclusive," added Tim Breene, CEO of World Relief.
"While it is wise to always work to increase effectiveness, a lengthy and complete ban is not necessary to meet our commitment to security, transparency and compassion," Breene said.
Leith Anderson, president of the National Association of Evangelicals, which oversees World Relief, called on Trump to continue resettling refugees in America, and said that the resettlement program, in partnership with churches and volunteers, has saved the lives of over three million refugees since 1980, allowing people to rebuild their lives.
"Christians and churches have been welcoming refugees for 2,000 years, and evangelicals are committed to continue this biblical mission. Thousands of U.S. evangelicals and their churches have welcomed hundreds of thousands of refugees over the past 40 years through World Relief and other federally approved resettlement agencies. We don't want to stop now," Anderson said.
NAE also highlighted that refugees face a rigorous screening process taking 18-24 months before coming to America, and pointed out that in comparison, close to 75 million foreign tourist, business and student visitors come to America each year without having to go through much security screening.
"Most refugees from the Middle East are women and children who have suffered the assaults of ISIS terrorists and civil war. We have the opportunity to rescue, help and bless some of the world's most oppressed and vulnerable families," Anderson added.
Reuters reported that several other rights groups have also condemned the executive order. Nihad Awad, executive director of the Council on American-Islamic Relations, argued that Muslims are the major target of Trump's incoming visas ban.
"Muslims, we believe, are the sole targets of these orders," Awad said at a news conference in Washington.
"These orders are a disturbing confirmation of Islamophobic and un-American policy proposals made during the presidential election campaign."
Trump talked about the incoming executive order in an interview with ABC News on Wednesday night, but he rejected descriptions that it is a "Muslim ban."
"But it's countries that have tremendous terror. It's countries that we're going to be spelling out in a little while in the same speech. And it's countries that people are going to come in and cause us tremendous problems," Trump said of the Middle Eastern and African nations on the list.
"Our country has enough problems without allowing people to come in who, in many cases or in some cases, are looking to do tremendous destruction."
The American president further argued that "in many cases, in some cases," the refugees coming in are "with evil intentions."
"I don't want that. They're ISIS. They're coming under false pretense. I don't want that," he stated.
Still, the draft order points out that Trump is planning to set up "safe zones" in Syria to protect civilians, which he alluded to in the interview, saying that he will "absolutely" establish such zones.
"I think that Europe has made a tremendous mistake by allowing these millions of people to go into Germany and various other countries," Trump said.
"And all you have to do is take a look. It's — it's a disaster what's happening over there."