Trump to Halt HHS Rule Forcing Christian Doctors, Hospitals to Perform Sex Change Surgeries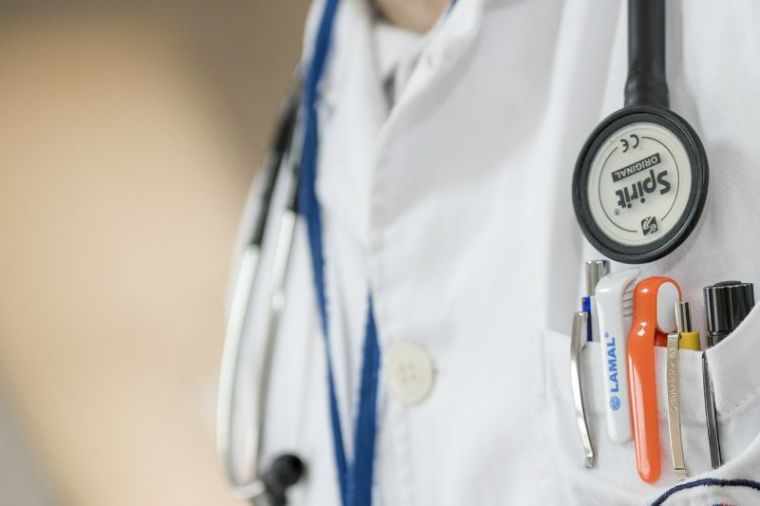 The Trump administration plans to eliminate an Obama-era regulation that opponents say requires faith-based hospitals, insurance providers and doctors to perform, provide and cover gender-reassignment surgeries and procedures that violate their religious convictions.
The New York Times reported Saturday that the United States Department of Health and Human Services submitted a proposal to the White House that would eliminate a 2016 rule that barred health care providers and employers from discriminating against transgender patients seeking to transition genders.
The move comes after Judge Reed O'Connor in the United States District Court for the Northern District of Texas issued a nationwide injunction against the HHS mandate in December 2016 on grounds that parts of the rule would violate the Religious Freedom Restoration Act.
"The Department of Health and Human Services has submitted a draft of a proposed rule," the Justice Department was quoted as telling the judge last week.
The White House confirmed with the newspaper that it was reviewing the rule proposal on "nondiscrimination in health programs."
The Obama-era mandate applied to most doctors and hospitals since most accept patients that use Medicare and Medicaid. The rule would have prevented them from being able to turn away patients looking to receive hormone therapy and gender transition procedures.
This means that numerous religious health care professionals and organizations would be forced to perform controversial procedures even though they might have moral convictions against those procedures.
Such procedures include elective ones that mutilate the body, such as mastectomy, hysterectomy and surgical castration.
The 2016 regulation led to a lawsuit filed by the Christian Medical and Dental Associations, Franciscan Alliance and Specialty Physicians of Illinois and a number of states that include Texas, Kansas, Kentucky, Nebraska and Wisconsin.
"Under the new regulation, a doctor must perform these procedures even when they are contrary to the doctor's medical judgment and could result in significant, long-term medical harm," the lawsuit stated. "Thus, the regulation represents a radical invasion of the federal bureaucracy into a doctor's medical judgment."
The HHS regulation was also subject to another lawsuit filed by the Catholic Benefits Association, which represents over 60 Catholic archdioceses and organizations. The lawsuit objected to the fact that the Catholic employers would have been forced by the mandate to provide health care plans to employees that cover gender transition therapy and procedures.
"When our member, who is a Catholic diocese, received this, their statement to me was 'How can we, a Catholic diocese that teaches what we teach regarding biology and sex, possibly give this plan to our members without creating scandal since it is so contrary to what we teach?" CBA Attorney Martin Nussbaum told The Christian Post in 2016.
As for Catholic and other religious hospitals, Nussbaum said that cutting them off from Medicare and Medicaid funding for refusing to perform the procedures would result in hospitals failing "right and left."
"So, it is forcing them to either violate their conscience and medical judgement or give up the Medicare and Medicaid funding or seek judicial relief," he said.
The news of the Trump administration's plan to change the HHS mandate was criticized by LGBT activists and a former Obama administration official, who argue that it would pull back gains in transgender health care access.
"If the Trump administration rescinds the protections against sex stereotyping and gender identity discrimination, the effect will be potentially devastating not just for the trans community, but for any other patients who are gender-nonconforming, including lesbian and gay individuals," Jocelyn Samuels, the director of the HHS Office for Civil Rights under Obama who helped implement the rule, told The New York Times.
The Obama administration's mandate was based on an interpretation of civil rights law that seeks to expand discrimination protections on the basis of biological sex to include protecting on the basis of gender identity. However, O'Connor ruled that Congress did not interpret the law that way.
Roger Severino, who is now the director of the HHS Office of Civil Rights after serving at the Heritage Foundation, told The New York Times that the Obama administration's interpretation "was contrary to law and exceeded statutory authority."
Severino stated that because the mandate harmed so many healthcare providers across the nation, the court's injunction was "appropriate."
"The court order is binding on H.H.S., and we are abiding by it," Severino stated.
Last year, a Catholic hospital in California was sued by the American Civil Liberties Union for refusing to provide and elective hysterectomy to a biological female who identifies as a man.
The lawsuit came months after St. Joseph's Regional Medical Center in New Jersey was sued for refusing to perform a hysterectomy for a transgender individual looking to transition from female to male.