Trump Not God's Choice but 'Concession,' Like Bible's King Saul, AR Bernard Tells Samantha Bee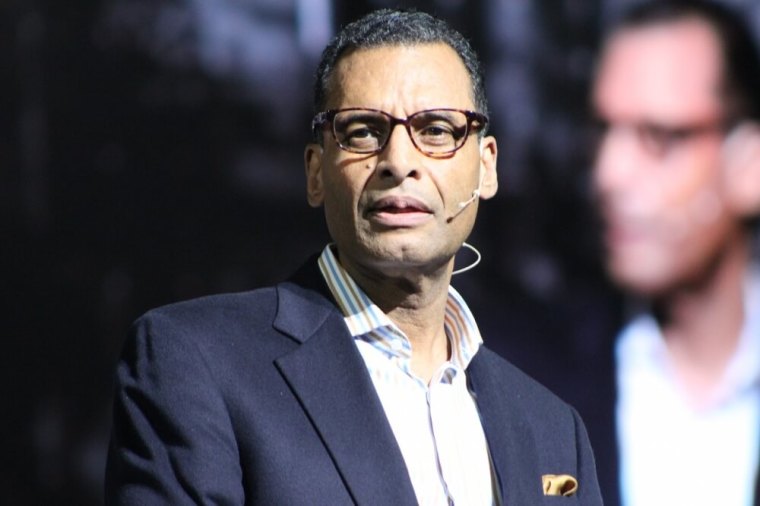 Prominent New York City megachurch preacher and former member of President Donald Trump's Evangelical Advisory Council, A.R. Bernard, says while some evangelicals have heralded the president as God's choice, he believes the billionaire leader is more like King Saul in the Bible, a "concession."
In a recent appearance on "Full Frontal with Samantha Bee," Bernard who is founder, senior pastor and CEO of the 40,000-member Christian Cultural Center in Brooklyn, said he realized after just his second meeting with the president's evangelical advisory team that he would not be able to influence policy through the group's work.
"[I felt] that I would be a minority voice at the table to help influence policy, ideas, initiatives. Fast forward to May of 2017, sitting in the Blue Room next to him at a table having dinner, so I engaged him [Trump] and I seized a good 15, 20 minutes to talk about the inner city, " Bernard said.
Trump, however, did not appear interested in what he had to say and seemed more interested in the fact that he had made it to the White House.
"It was like a person so fascinated with being where they are that that was the most important thing," Bernard said
Bee argued that Trump's evangelical council appears "equally fascinated" with their access to the White House despite the president running out of biblical commandments to break. She also noted that despite Trump's claims of his love for the Bible she doesn't believe he is in touch with scripture as much as he claims, and quipped that he is a "heathen" who will not make it to heaven.
"I physically want to vomit when I hear Donald Trump talk about Jesus. I feel like there is so much vomit inside me that it might blow my eyeballs out of my head," she said.
"Well I hope you have a lot of reserve vomit because there is a lot to observe I think as long as he's in office," Bernard replied. "He doesn't come across as someone who legitimately knows the Bible."
While discussing the ills of the Trump presidency, Bernard explained that it has exposed a sickness that needs to be healed in American society.
"This is not all bad because America has been exposed," the New York City preacher said. "We've been forced to have a conversation that we've needed to have since the Civil War. I interpret it [Trump's election] as Saul, someone who was put into power not at the desire of God but as concession to the people and who ended up exposing the spiritual and moral condition of the nation."
Scripture shows that Saul became King of Israel after the people demanded a powerful king from God. Even though God did not approve, he gave the people the king they asked for. While Saul served God for a short time, he soon started disobeying God and became very wicked.
Bee asked if the evangelical community will lead the charge against the moral rot of humanity exposed in American society, and said evangelicals appeared very comfortable using Trump as a "cudgel in the culture war."
"You know, there's a wonderful passage of scripture in the book of Samuel that says 'man judges by the outward appearance.' So people are judging the council by their actions or their lack of action," Bernard replied.
He urged the evangelical council to hold the president "accountable."
"Put your relationship, your access at risk. Be willing to walk away. Be willing to demonstrate that you have a set of convictions beyond just your redemptive motivations for his soul. You have a responsibility to the nation," he said.
Bernard officially announced his departure from the president's Evangelical Advisory Council, also know as the Faith Leaders Initiative, in August in the wake of clashes between white supremacist groups and counter protesters, including Antifa, in Charlottesville, which left one dead and 19 others injured when James Alex Fields Jr. rammed his car into a crowd.
After Bernard's departure, spokesperson and member of the advisory council, Johnnie Moore, told The Christian Post that while some issues have been slower to address with the Trump administration than others, in some cases, due to staffing issues in the administration, the advisory board has done a lot to influence policy at the White House.
"We continue to influence policy as well as administration decisions and priorities. Certain members who have a great deal of experience working with previous administrations — like Richard Land and Ralph Reed — have, in fact, noted that the experience, access and progress we've enjoyed with this administration is unprecedented comparable to their experiences with previous administrations," he said in a statement.
Dr. Richard Land, who serves as an evangelical adviser, president of Southern Evangelical Seminary and CP's executive editor, also noted: "Our job as the advisory council is to give advice and counsel. Whether or not the president and his administration take it is up to them."