Trump Says He'll 'Scare' Pope Francis With ISIS If Pope Criticizes Him and Capitalism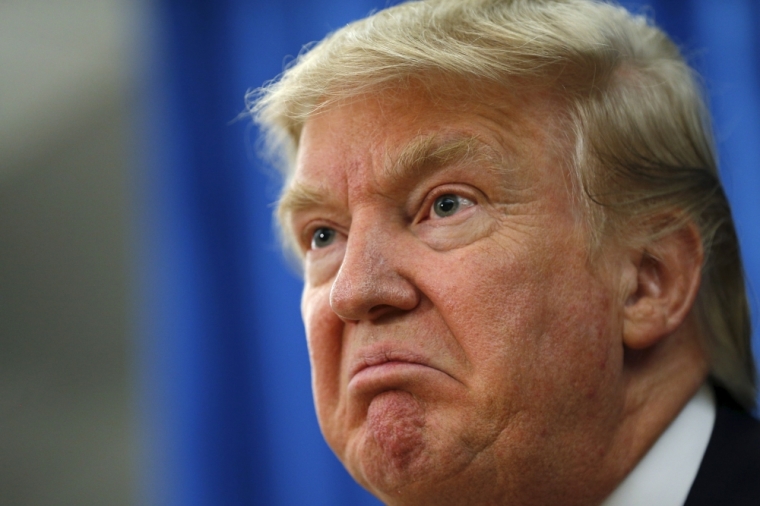 GOP presidential candidate Donald Trump said in an interview that if Pope Francis were to criticize him and capitalism during the pontiff's upcoming visit in September, the billionaire businessman will have to "scare" Francis with a reminder that the Islamic State terror group has threatened him.
In a wide-ranging interview with CNN's Chris Cuomo on Wednesday, Trump said that even though he is a Protestant Christian, he has "great respect" for the pope.
"I like the pope. I actually like him. He's becoming very political, there's no question about it. But I like him. He seems like a pretty good guy."
Cuomo then asked Trump what he would do in a hypothetical scenario in which Pope Francis, who is due to visit the U.S. in September and speak before Congress, meets Trump and wags his finger at him, criticizing capitalism.
The Republican responded: "I'd say, 'ISIS wants to get you.'"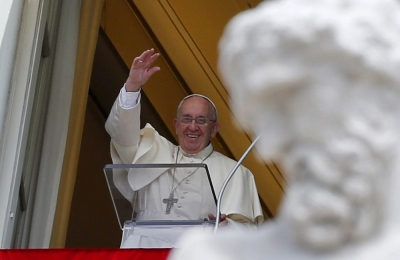 He added: "You know that ISIS wants to go in and take over the Vatican? You have heard that. You know, that's a dream of theirs, to go into Italy."
Back in March, the Vatican confirmed that the Islamic extremists have threatened the Roman Catholic Church leader, who on a number of occasions has condemned the "intolerable brutality" of the militants.
"The threat exists. This is what has emerged from my conversations with Italian and foreign colleagues," Domenico Giani, inspector general of the Vatican City's state police force said back then.
Cuomo asked Trump if he actually would respond to Francis in this way.
"I'm gonna have to scare the Pope because it's the only thing," Trump responded. "The Pope, I hope, can only be scared by God. But the truth is — you know, if you look at what's going on — they better hope that capitalism works, because it's the only thing we have right now. And it's a great thing when it works properly."
Trump also argued that despite what some media reports state, Francis has not come out against capitalism in his speeches.
The Vatican leader has spoken out harshly against the world's global financial system in many of his speeches and writings, such as a report titled "This Economy Kills" earlier this year, but has clarified that his sentiments are not because he supports Communism, but because he is heeding Jesus' call for Christians to serve the poor.
"Jesus affirms that you cannot serve two masters, God and wealth," Francis said in an interview in January. "Is it pauperism? No, it is the Gospel."
"Jesus tells us that it is the 'protocol' on the basis of which we will be judged, it is what we read in Chapter 25 of Matthew: I had hunger, I had thirst, I was in prison, I was sick, I was naked and you helped me: dressed me, visited me, you took care of me," he added.