Trump's Order Puts All National Monuments at Risk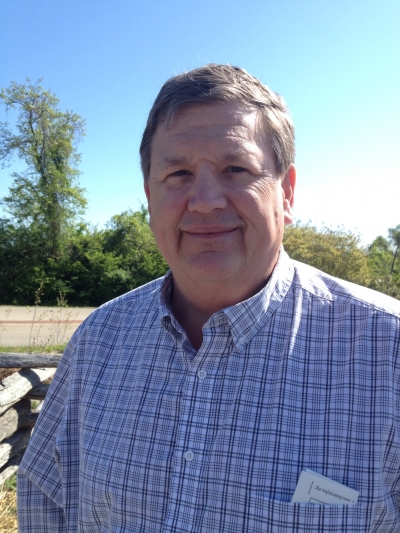 Over 225,000 pro-life Christians have asked our public officials to protect public lands, including our National Monuments — all of which are now under threat from the Trump Administration's reckless and unprecedented proposal that they can be rescinded by the whim of the President; all National Monuments are in danger until this idea is either disavowed or struck down by the courts. No National Monuments, including Bears Ears and Grand Staircase-Escalante in Utah or the other five or six other Monuments rumored to be under the knife should be rescinded or reduced.
Our public lands are essential to our quality of life. They make available to everyone what belongs to God. They reflect our highest ideals as a nation: that everyone is welcome because all individuals are created equal, endowed with the inalienable rights to life, liberty, and the pursuit of happiness. To step into a National Monument or National Park and enjoy the beauty of God's creation is to experience freedom and the richness of life as persons made in the image of God.
One of the best tools our nation has for protecting the beauty of God's creation comes from the Antiquities Act signed by Theodore Roosevelt in 1906. This allows the President to designate federal lands as National Monuments, which provides additional protections. President Teddy Roosevelt did this for the Grand Canyon, which eventually became a National Park; indeed, nearly half our National Parks were first protected by Presidents of both parties who designated them National Monuments — more than 30 so far.
In releasing his Executive Order that puts all our National Monuments at risk, President Trump stated that "we are putting the states back in charge." Secretary Zinke added that a key goal is to "give states and local communities a meaningful voice in the process."
But federal lands, including those designated as National Monuments, are for all the people. The views of all citizens should be respected equally; no one's voice should be privileged above the rest of us, given that our Declaration of Independence declares that we are all created equal. All of us should have a meaningful voice.
Secretary of the Interior Ryan Zinke has suggested a radical reduction in the last Monument to be created, Bears Ears in Utah, based on an extreme reading of the Antiquities Act. By Secretary Zinke's rationale, President Roosevelt would not have been able to establish the Grand Canyon National Monument, which protected the area until it was finally made a National Park about a decade later.
Who would want the Grand Canyon to fall into unsafe hands, or allow damaging practices to mar its natural wonder or cultural heritage? The same is true for all National Monuments form Maine's Katahdin Woods to Hawaii's Papahanaumokuakea.
Experiencing the beauty and grandeur of nature is a profound spiritual experience for many. For pro-life evangelical Christians like us, it reminds us of our Creator. As the Bible says:
"How many are your works, Lord! In wisdom you made them all;" and "In His hand are the depths of the earth, and the mountain peaks belong to Him"; and "The earth is the LORD's, and the fullness thereof." (Psalms 104:24, 95:4 and 24:1).
God's creation testifies to who God is. The "awesome wonder" of places like the Grand Canyon, and New Mexico's Organ Mountains-Desert Peaks remind pro-life Christians like me that all of humanity is called to be good stewards of the bounty upon which life depends, to protect and defend the beauty and purity of the land and water, to have clean skies and fresh air for our children to enjoy.
As pro-life evangelical Christians called by God to protect His creation, and as admirers of Teddy Roosevelt, we have great respect for the natural heritage bequeathed to us as Americans. We are honored to defend our country's centuries-old tradition of National Monuments. We call upon President Trump to let them be — and to unequivocally reject this reckless and unprecedented idea that National Monuments created by past Presidents can be wiped off the map of areas given special protection for the benefit of present and future generations.
Rev. Mitch Hescox is the President & CEO of the Evangelical Environmental Network. He lives in New Freedom, PA.