Tullian Tchividjian's Affair With Married Woman Was Allegedly Exposed on Church Server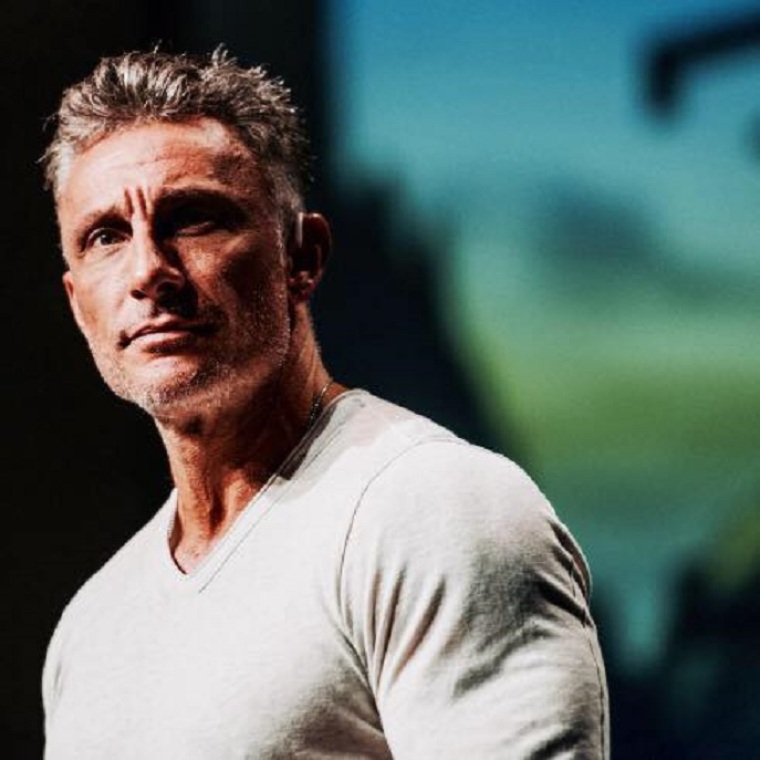 A married woman who claims she entered into a sexual relationship with fallen pastor and Billy Graham's grandson, Tullian Tchividjian, while he led Coral Ridge Presbyterian Church in Florida, said she went to him seeking help for her troubled marriage but he responded by preying on her until she slept with him.
Rachel, the married woman who gave only her first name to protect the identity of her family, revealed herself for the first time on Spiritual Sounding Board as the other woman in the adultery scandal that cost Tchividjian his job at Coral Ridge and his marriage to his now ex-wife, Kim, in the summer of 2015. She also alleges that her affair with Tchividjian was discovered by IT experts at the church.
"We were caught by the IT department of CRPC on the second week of June. Tullian received a phone call from a staff member at the church saying that the contents of his phone could be read on the church's public server. Tullian asked the staff member to delete everything," Rachel wrote.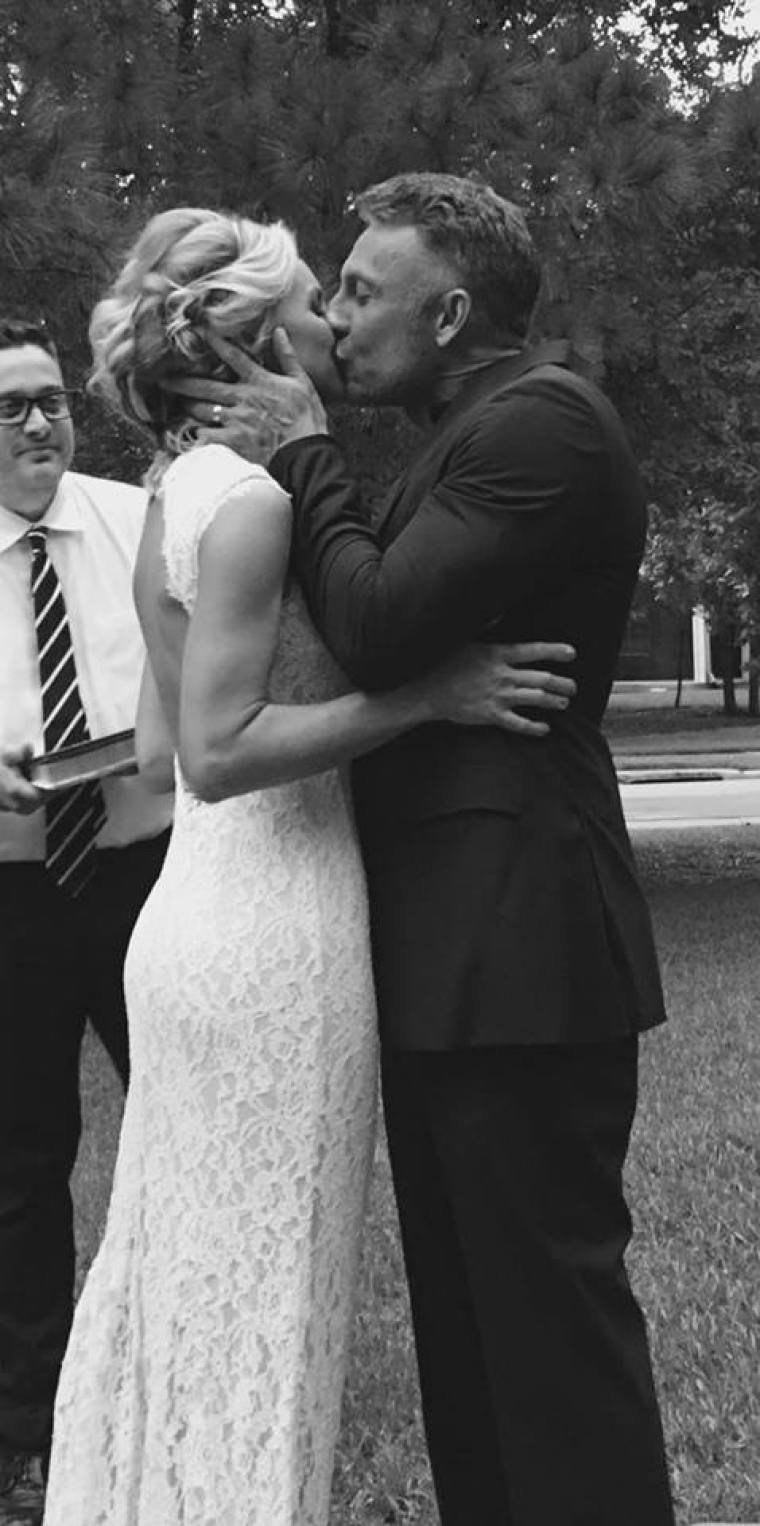 "Tullian didn't seem concerned, though I was terrified. I met with the Lord that day, and discovered His displeasure with my sin. It sounds ridiculous that I was so blind up to this point, but the darkness then was very thick and I was caught in the cords of my sin. On June 18, elders came to our mutual homes to address the evidence they found of our sexual relationship," she explained.
The Christian Post reached out to Tchividjian about Rachel and several claims she made against him in the confessionals. He did not deny that she was the woman that led to his fall and that the IT department at Coral Ridge discovered their affair.
He dismissed the following claims made by Rachel, however, as "absolutely false."
Rachel claims Tchividjian: Encouraged her husband to divorce her without her knowledge; suggested to her that if Coral Ridge failed as a church and he was able to buy the building he would turn it into a nightclub; borrowed thousands of dollars from her and her husband to hire a private investigator to look into his now ex-wife, and said he does not believe premarital sex is unbiblical.
Tchividjian resigned from his position as pastor at Coral Ridge Presbyterian Church in Fort Lauderdale in the summer of 2015 after confessing to infidelity. He was also deposed of his pastoral credentials by the South Florida Presbytery and divorced Kim in a very public breakdown of his marriage.
In her confession, however, Rachel claimed Tchividjian needled his way into her troubled life after she started attending Coral Ridge in 2014 as she and her husband tried to recover from an adulterous relationship she had four years prior.
"I first talked to Tullian in person at a Thanksgiving football game in 2014. The interaction was very brief. He was wearing shorts and all I remember thinking was that his legs looked very disproportionately skinny. I never felt any physical attraction to him. I never sought him out in any way. I didn't follow him on Twitter. ... I didn't even use Twitter. But my husband felt something that day and said to me that he thought Tullian was attracted to me. I discounted that thought as absolutely ridiculous," she wrote.
"At a Christmas Eve service in 2014, I was asked to do a Bible reading. When I went up to the pulpit prior to my reading, Tullian was sitting there. Much later he told me he had gone up there especially just to see me up close. After my reading I totally forgot he was there. When I climbed down from the pulpit I heard his voice behind me: 'Merry Christmas!' I apologized that I'd forgotten about him sitting there (I was nervous about the public speaking), and wished him a Merry Christmas also. I did not interact with him again until April 2015," she said.
By mid-April 2015, Rachel said Tchividjian contacted her through an email he got from the church's records about their mutual love of fitness.
"He gave me his cell number and asked me to call him. We started texting. I knew he had a trainer ('Kara'), and since I'm not one, I found that a little 'off.' But I sent him some YouTube links for exercises he could use for his back rehabilitation," she wrote.
"Then he started texting me songs to 'thank' me for my exercise tips. One song he sent me at this early stage was this: 'Still I Wait.' The lyrics were sexually charged: 'I really want to lay with you, but I resist because of the pain it puts me through ...' [Warning: many of the lyrics for 'Still I Wait' by Jonas Steur are beyond merely suggestive, to more sexually explicit," she warned. "I put it on in the car with my kids! I was horrified. Later, I challenged him on it. He denied ever listening to the lyrics. I never expected my pastor, Billy Graham's grandson, to be the pathological liar I later discovered that he was."
Rachel claims Tchividjian revealed to her and her husband in April that he discovered his then wife, Kim, had been having an affair and they allowed him to stay at their home.
"He singled me out as his right-hand woman, befriending my husband also at this time. It seemed we were becoming special friends, insiders in his life, and strangely vital to his process. He invited himself to stay at our home, paraded around without his shirt when my husband was at work ... honestly, I wasn't that impressed (my husband had a better physique), but he pushed hard into my life and I felt sorry for him," she wrote.
At this point, she alleges, Tchividjian asked to borrow money from her and her husband to investigate Kim.
"He wanted documented proof that Kim was having an affair. If we paid on his behalf, he wouldn't have to use their accounts, and that would prevent Kim from finding out about it. We used our credit card for payments on April 25, May 1, and May 6, 2015. He requested all the investigator's bells and whistles, and the bill totaled over $11,000," she said.
"I watched Tullian torment Kim by text during our time together. He lied to her about me. He rallied their children with lies against her. I begged him to stop. He truly, truly messed with her mind ... gaslighting her to absolutely ensure she would never want to reconcile," she wrote. "He told me once that he never thought he would be lucky enough to see Kim have an affair. And that he'd wanted to leave her for years and years, but couldn't because of the collateral damage to his 'career.' I always stressed ministry as 'God's call'... but Tullian stressed that it was his 'career.' He said he loved his life and hated Kim for potentially ruining it for him," Rachel added.
She claimed the former pastor also confessed to being with several other women during his time with her and some of them she knew.
"My heart breaks telling this story. The events of the past two years have permanently changed my life and those of my husband and two young children. Many other people have been affected in similar ways over a period of many years. Theirs is not my story to tell," she said.
"To those who have had the courage to come forward before me, I extend my thanks. And to those who will never speak of their experiences, I pray that my words may help you in some way. For my part in the story, I am truly broken and repentant before the Lord. I extend a public apology to all who have been hurt by my sin," she added.