Turkey Seeks Life Sentence for Imprisoned American Pastor Andrew Brunson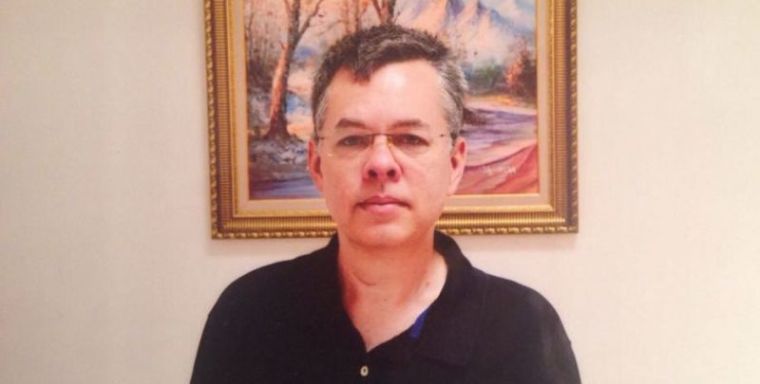 The Turkish government is reportedly seeking a life sentence for American Pastor Andrew Brunson, who rights advocates say has been unjustly imprisoned since December 2016 on false charges of espionage and terrorism.
According to the Turkish Dogan news agency, on Tuesday a prosecutor formally indicted Brunson on charges of being an "executive" of a group that the government of President Recep Tayyip Erdoğan holds responsible for the failed coup against state institutions in July 2016.
Brunson, a North Carolina native who has led a small congregation in Izmir for the past two decades, had been falsely accused having links to the U.S.-based Islamic cleric Fethullah Gulen, who is accused of organizing the 2016 coup attempt.
Based off testimony from a secret witness who has not been revealed, Brunson was accused of obtaining secret documents related to the goal of espionage and overthrowing the government. Brunson has denied the allegations.
According to the United States Commission on International Religious Freedom, the prosecutor charged Brunson with "leadership in a terrorist organization."
"USCIRF is appalled that Turkish officials are seeking a possible life sentence for Pastor Brunson and are accusing him of leadership in a terrorist organization," USCIRF Vice Chairs Kristina Arriaga and Sandra Jolley said in a joint statement.
"The government of Turkey has detained Pastor Brunson largely based on a purported 'secret witness' and secret evidence which they refuse to make public. The Turkish government should reverse course immediately and we urge the international community to condemn this indictment."
Rights advocates believe that Brunson was arrested in an attempt to force the U.S. government to extradite Gulen, who resides in Pennsylvania.
Former Secretary of State Rex Tillerson called for Brunson's release during a meeting in Ankara last month. President Donald Trump also pushed for Brunson's release during a meeting with Erdoğan last May.
But last September, Erdoğan indicated that the fate of Brunson relied on U.S. government's willingness to hand over Gulen.
The news of Brunson's indictment comes as his daughter, Jacqueline, told the United Nations Human Rights Council on Friday that the allegations against her father are absurd and asked the U.N. to do all it can to secure her father's release.
"Turkey should not get away with holding my father one more day," she said. "Having grown up in Turkey, it has been hard for me to understand the situation. My family loves and respects the Turkish people, and my father has been dedicated to serving them for over two decades."
USCIRF is calling on the U.S. government and Congress to utilize all their options to pressure Turkey, a NATO member, to release Brunson — even if it means imposing sanctions.
"USCIRF urges President Trump and others in the administration to redouble their ongoing efforts to secure Pastor Brunson's release," the joint statement added. "No stone should be left unturned in our efforts on behalf of this unjustly imprisoned American. We call again for his immediate release and, if this is not forthcoming, for the administration and Congress to impose targeted sanctions against those involved in this miscarriage of justice."