Turkey's Christians Face Mounting Persecution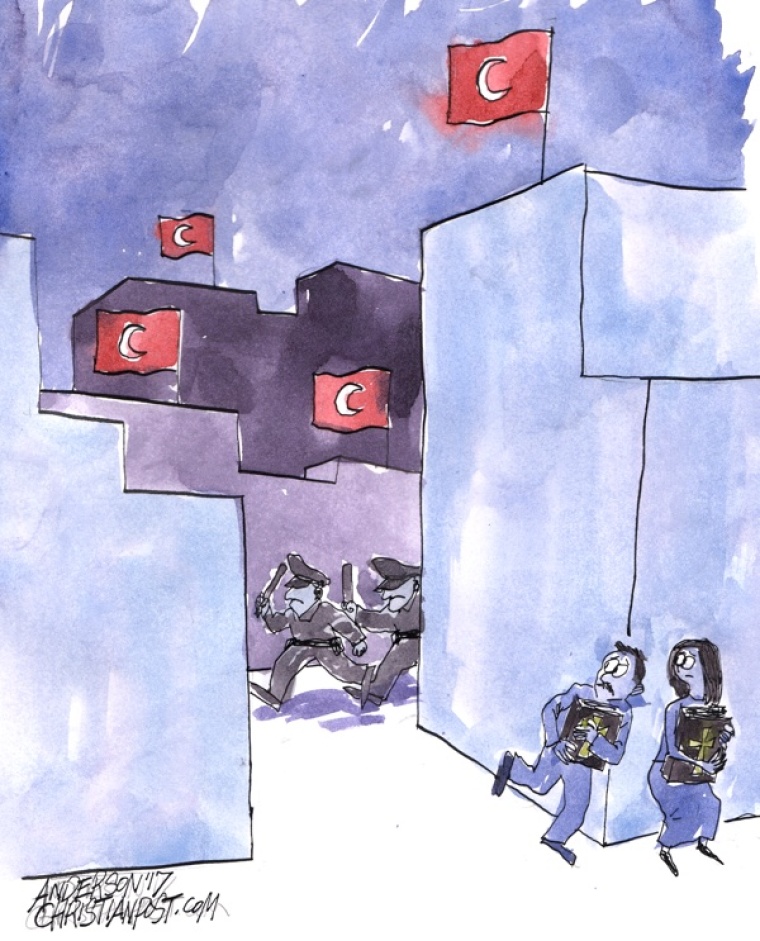 The severe persecution and widespread "hatred" that Christians and other minorities experience in Turkey has been detailed in a report by a U.S.-based nonprofit international policy council and think tank.
The Gatestone Institute wrote in a report released Monday that Christians are persecuted by government officials and are severely abused by the public on social media.
It listed a number of articles, such as one from August 2017 in the Armenian-Turkish weekly Agos, which reported that "Armenian, Syriac and Chaldean Christians have not been able to worship in their churches for the last three years."
Read more at: http://www.christianpost.com/news/turkeys-mass-persecution-abuse-christians-detailed-report-198014/