Tye Tribbett Advises Trump: Have More Tact, Decency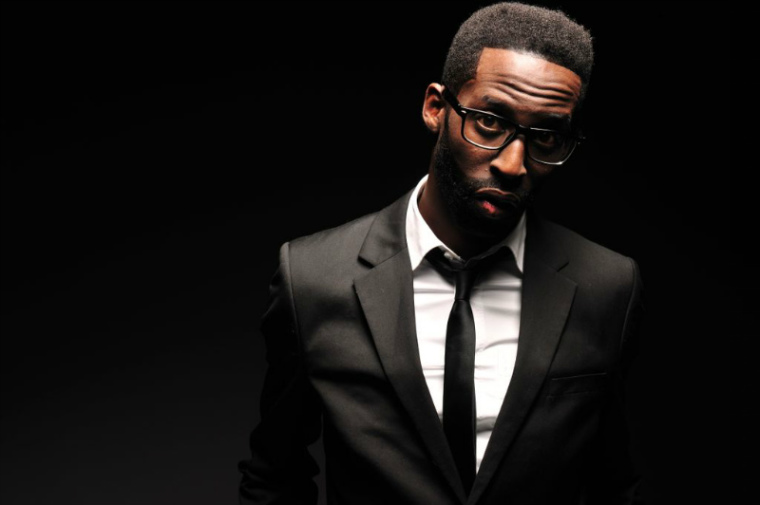 Tye Tribbett is no politician but the gospel singer-songwriter has some words of advice for President Donald Trump.
The host of BET's "Joyful Noise" seems to disagree with Trump's methods of communication. In a BET video called "Joyful Noise: The Sound Off: Tye Tribbett Takes The Hot Seat," Tribbett was asked what he would tell the president if given 15 minutes to speak with him. The musician and pastor said one of his biggest issues with Trump is what he says and tweets.
"If I had 15 seconds to speak to our president Trump I would encourage him to think before he tweets and talks. A lot of it is what he says and a lot of it is how he says it," he said. "Racism is not new, even in our political judicial system to us."
"That's not the only issue I have with him but how he speaks is very important and what he says is very important," Tribbett told BET. "If you're going to be our leader you should lead with a little more tact and decency. I would encourage him in that direction."
Tribbett is not the only Christian music star to speak up about matters concerning Trump. In an interview with Hip Hop N More last month, 37-year-old "Blessings" rapper Lecrae advised people who don't agree with the president to express their anger in constructive ways.
"I think when it comes to anger, we should have constructive anger and not destructive anger. Constructive anger means you can get involved in policies, programs, publicity and do things that are constructive to change society," he said. "You volunteer, create programs, collect funds, do productive things. Destructive anger never gets us to anywhere."
Gospel singer Jonathan McReynolds has also been vocal about disagreeing with the 45th president. Still, he has turned to the Bible for an example on how to handle that disagreement.
Earlier this year, McReynolds took to his his personal blog LifeRoom Talk and cited the book of Daniel, saying:
"There was a leader much worse than anyone America has elected and his term was longer than four years, King Nebuchadnezzar. History, our redemption history, would have changed dramatically if Daniel and the three Hebrew boys didn't toe the line between serving and bowing so well. They didn't eat everything the King tried to feed them and they didn't bow when it opposed what they knew was true, but they were definitely in the building. The unique power and potency in their gifts actually made the King bow and bend to them."
The singer noted, "I'm sure their fellow Hebrews were suspicious of their closeness to the King, but the King was made better because of that closeness."