Tyler Perry to Host Major Jesus Event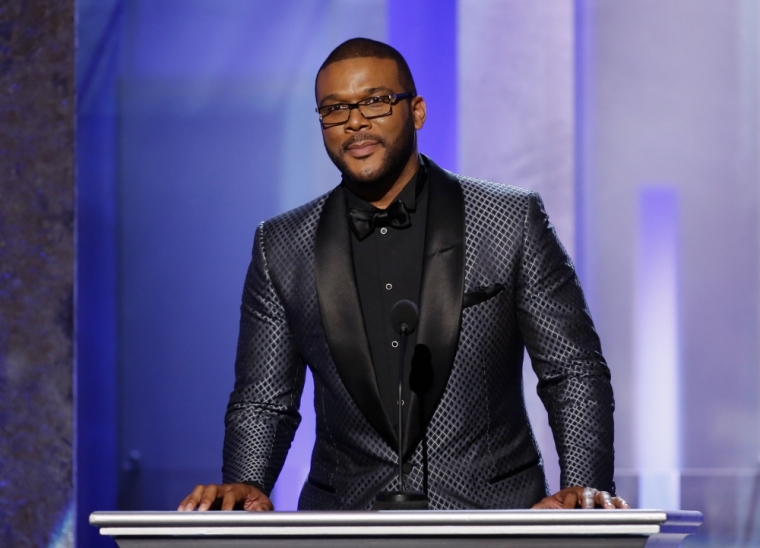 New Orleans-born American actor, director, screenwriter, and philanthropist Tyler Perry will host and narrate a musicial event about Jesus on Palm Sunday, March 20, 2016.
Airing Live from New Orleans, "The Passion" is a musical event that tells the 2000-year-old story of the last hours of Jesus Christ's life on earth.
With Perry ("The Haves and The Have Nots," "Gone Girl"), and a cast of today's biggest stars (to be announced) performing a variety of popular music, "The Passion" is gearing up to be an unforgettable live experience.
Set in modern day, "The Passion" will follow the account of Jesus Christ, as he presides over the Last Supper, and then is betrayed by Judas, put on trial by Pontius Pilate, convicted, crucified and resurrected. The story will unfold live at some of New Orleans' most iconic locations, while featuring a procession of hundreds of people carrying a 20-foot, illuminated cross from Champion Square outside the Superdome to the live stage at Woldenburg Park on the banks of the Mississippi River.
FOX has teamed with Dick Clark Productions, the world's largest producer and proprietor of televised live event entertainment programming, Eye2Eye Media and Anders Media Inc. to produce the event.
"'The Passion' is both wonderfully entertaining and genuinely inspirational," David Madden, president, Entertainment, Fox Broadcasting Company, said in a statement. "We are so thrilled to have the multi-talented Tyler Perry join us for this epic music production. He is the perfect host to lead the cast – and viewers – through the streets of New Orleans in this contemporary re-telling of a timeless story."
Mark Bracco, EVP of Programming and Development for Dick Clark Productions added, "This Palm Sunday television event is a modern-day production of the most famous story of all time, full of universal themes, which we hope provides a unifying experience, bringing the sacred and secular together."
""The Passion" is one of the most exciting and compelling projects that I have ever been involved with," Adam Anders of Anders Media Inc. echoed. "I cannot wait to bring the greatest-story-ever-told to life through music, in a way that has never been heard before. To be able to create new arrangements of some of the biggest songs of all time to create a live 'film score' is a creative dream for me."
New Orleans Mayor Mitch Landrieu even shared his excitement. "We are excited that New Orleans has been chosen as the location for THE PASSION. Year after year, our city continues to prove to be one of the best places for major motion pictures and world class productions. One of the reasons our economy continues to grow is due to our continued focus on creating opportunities for our cultural economy to thrive and this production announcement is another example of our success," he said.
The elaborate production is a format originally created in the Netherlands by Eye2Eye Media's Jacco Doornbos. The Dutch version of "The Passion" has been produced annually since 2011 and has aired for the last five consecutive years, becoming a pop culture phenomenon as it built on its audience each year and commanded more than 46% market share in 2015.
"The Passion" is produced by Dick Clark Productions. Allen Shapiro (CEO, Dick Clark Productions), Mike Mahan (President, Dick Clark Productions), Mark Bracco (Executive Vice President, Programing and Development, Dick Clark Productions), Jacco Doornbos (CEO and Creative Director of Eye2Eye Media), Adam Anders (CEO, Anders Media Inc.) and David Grifhorst ("The Passion: Netherlands") will serve as executive producers. Robert Deaton ("CMA Awards") also will serve as executive producer and showrunner.
Dick Clark Productions will distribute the U.S. version of "The Passion" internationally.
For more information like "The Passion" on Facebook.