Tyrese Says Pastor Helped Him Prep for 'Star' Role of Minister Who's Having an Affair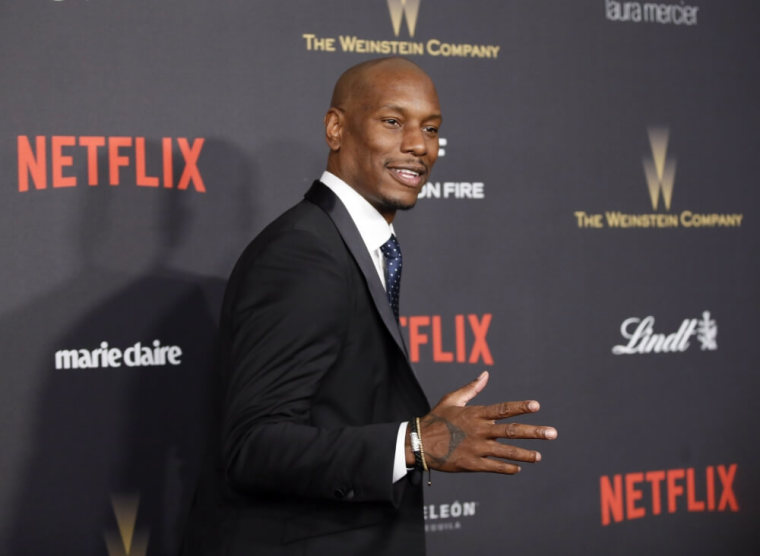 To prepare for a scene where he portrays a pastor who has sex with a member of his flock on the primetime drama "Star," actor Tyrese Gibson says he consulted a pastor who admitted to having affairs with women in his congregation. 
Gibson, who plays Pastor Bobby Harris and the love interest of his congregant Carlotta, opened up to his fans on social media  about how he mentally prepared to play a wayward preacher. After speaking to a pastor about the subject, the singer-songwriter and actor said he found out that preachers often struggle with these types of temptations.
"I talked to a real pastor about this before I did this scene and he said, 'As a pastor, it's wrong to sleep with a women from your own congregation [or any woman who is not your wife]. He told me he slipped up in the past and made mistakes," Gibson said on Instagram. "I guess the 'human' side of him took over. He asked for forgiveness afterwards. I told y'all this show is crazy."
Gibson previously warned his followers that his role on creator Lee Daniels' series would be a controversial one.
"This character is going to piss off a lot of people. I play a twisted pastor. I will just leave it at that. #Star #Fox[Lee Daniels] created another monster — get ready people," Gibson wrote on Instagram ahead of the show's debut last year.
Aside from Gibson and Queen Latifah's recurring roles, the show "Star" features seasoned actors Benjamin Bratt and Nicholas Gonzalez, along with celebrity guest appearances. The series created by Daniels ("Empire") centers around three young singers who are trying to break into the music industry.
The two foster sisters, Star Davis (Jude Demorest) and Simone Davis (Brittany O'Grady) team up with fellow singer Alex Crane (Ryan Destiny) to get the attention of their late mother's friend, Coretta, while she sings in church. While Pastor Harris and Coretta's romantic relationship will be explored on the show, a number of the actors involved in Daniels' new show have ties to church in real life.
While Gibson and Queen Latifah have spoken up about their Christian faith in the past, rookie actress Jude Demorest, who plays Star Davis in the upcoming series, honed her talent in church.
"I grew up in church, seven days a week. The service was very music-driven, so the pastor created a performing-arts school down the street," Demorest told Vanity Fair. "There was drama, dance, and choir rehearsal — it was my training."