UK Gov't Offering to Freeze Sperm of Teenage Males Planning to Become Transgender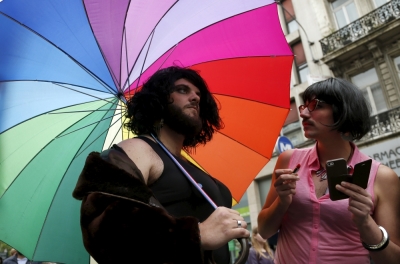 The United Kingdom's state-sponsored health services department is reportedly offering to freeze the sperm of teenage biological males who are planning to undergo gender transition.
In a story published by the Daily Mail, the U.K.'s National Health Services is freezing the sperm of boys as young as 12, as well as preserving the eggs of young girls planning to become transgender males.
"They then have the option to use the frozen sperm so that they can father their own biological children after having sex-change surgery," reported the Daily Mail.
"NHS clinics are also freezing the eggs of girls from the age of 16 before they begin taking male hormones that will reduce fertility. These eggs can then be used at a later date so they too can have their own babies."
The Mail also reported that these procedures are costing the NHS in the hundreds of thousands of pounds. But critics like Anglican Bishop Michael Nazir-Ali are arguing that the funds should be spent elsewhere.
"The NHS is about treating people who are ill – that's what we pay our taxes for. It is not to aid people's various wishes about what they want to do with their bodies or their futures," stated Bishop Nazir-Ali, as quoted by the Mail.
"With increasing pressure on the NHS and so many essential services not being delivered, where are these funds for fertility treatment coming from?"
Sperm and egg preservation for youths planning gender transition will likely increase, as the Telegraph reported in July that the number of British minors being referred to gender identity clinics are on the rise.
"Figures from the Gender Identity Development Service (GIDS), which is the NHS's only facility for transgender children based at the Tavistock Centre in north London, show that 84 children aged between 3 and 7 were referred [in 2016], compared to 20 in 2012/13," reported the Telegraph earlier this year.
"The number of children referred to the service under the age of ten had also seen a four-fold increase, from 36 in 2012/13 to 165 last year."