United Reformed Church in UK Votes in Favor of Gay Marriage Ceremonies
United Reformed Church in UK Votes in Favor of Gay Marriage Ceremonies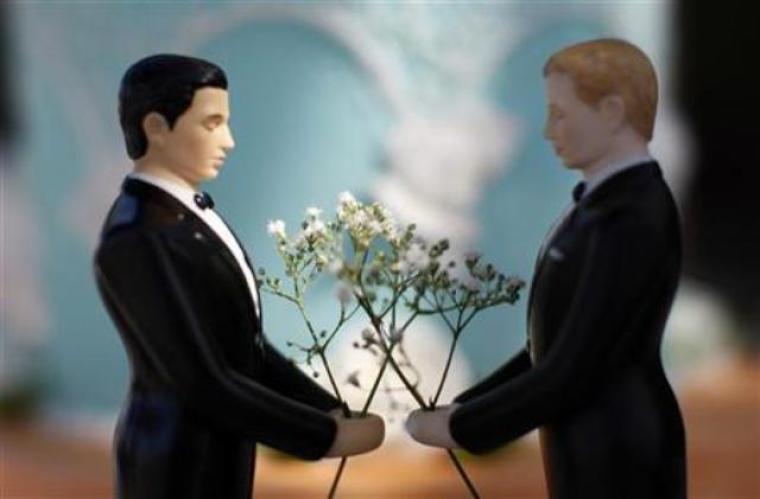 The United Reformed Church in the U.K. has voted overwhelmingly for allowing gay couples to marry in religious ceremonies in its building, becoming the largest British Christian organization to make that decision.
BBC News reported that Quakers, Unitarians, and other small denominations have already made the move to embrace U.K.'s legalization of same-sex marriage, but with its 60,000 members, the URC is the largest group to join these ranks.
The official website of the URC noted that the motion to allow local churches to conduct and register marriages for same-sex couples was passed by 240 to 21 votes.
The URC's general assembly in Merseyside agreed to allow its churches to perform same-sex marriages, but added that individual churches that do not agree with the decision will not be forced to comply.
"Today the URC has made an important decision — at which some will rejoice and with which others will be uncomfortable," said the Rev. John Proctor, general secretary of the URC.
Proctor admitted that the same-sex marriage debate has been a sensitive one for many churches, and said it is important to allow houses of worship the freedom to make their own choice on the issue.
"It has been important to take our time over the decision process, and to listen as carefully as we can to one another along the way," he added.
The URC also noted that it has been "long and clear" that the denomination "cannot express a single view on the issue of same-sex marriage," which is why it has now moved to allow each local church to make up its own mind.
The largest churches in the U.K, including the Church of England and the Roman Catholic Church, remain opposed to changing the definition of marriage between one man and one woman.
Exclusive Op-eds from the Presidential Campaigns
Back in January, leaders representing 88 million Anglicans decided to suspend the U.S.-based, theologically liberal Episcopal Church for its embrace of same-sex marriage, arguing that it goes against Anglican tradition.
"The traditional doctrine of the Church in view of the teaching of Scripture, upholds marriage as between a man and a woman in faithful, lifelong union. The majority of those gathered reaffirm this teaching," the Anglican primates stated in their decision.
Archbishop Justin Welby, who also supports the traditional definition of marriage, has focused his efforts on trying to keep the Anglican family together despite deep disagreements.
"The difference between our societies and cultures, as well as the speed of cultural change in much of the global north, tempts us to divide as Christians: when the command of Scripture, the prayer of Jesus, the tradition of the Church and our theological understanding urges unity," Welby has said.
"A 21st century Anglican family must have space for deep disagreement, and even mutual criticism, so long as we are faithful to the revelation of Jesus Christ, together."