University of Oklahoma Expels Two Students Over Racist Bus Chant; Gov. Fallin Says Students Don't Represent State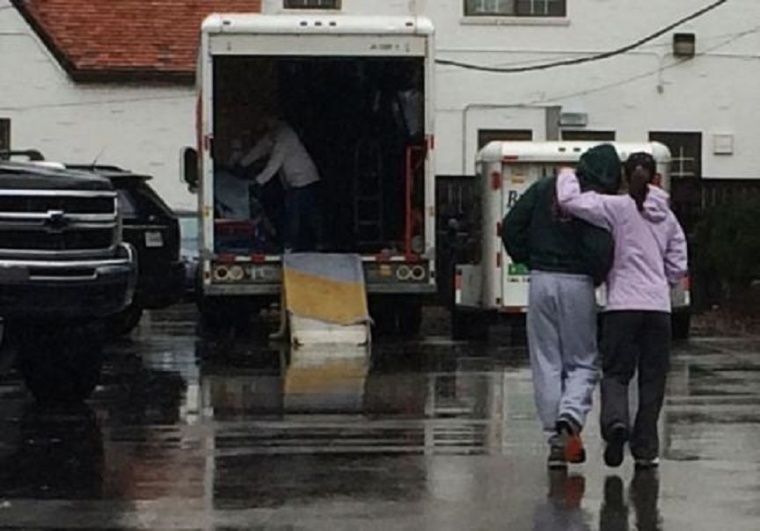 University of Oklahoma President David Boren announced Tuesday that the school has expelled two students from the Sigma Alpha Epsilon fraternity of brothers for their role in instigating and promoting a racist chant targeting black students that was made public in a viral video posted online Sunday.
"President Boren today expelled two students identified as playing a leadership role in the singing of a racist chant in connection with an SAE fraternity event. Boren said that students who played a leadership role had created a hostile learning environment for others. The chant was not only heard by those on a bus, but also impacted the entire university community as it was also distributed through social media," noted a press release posted to Boren's Twitter account Tuesday.
"I have emphasized that there is zero tolerance for this kind of threatening racist behavior at the University of Oklahoma. I hope that the entire nation will join us in having zero tolerance of such racism when it raises its ugly head in other situations across our country," said Boren.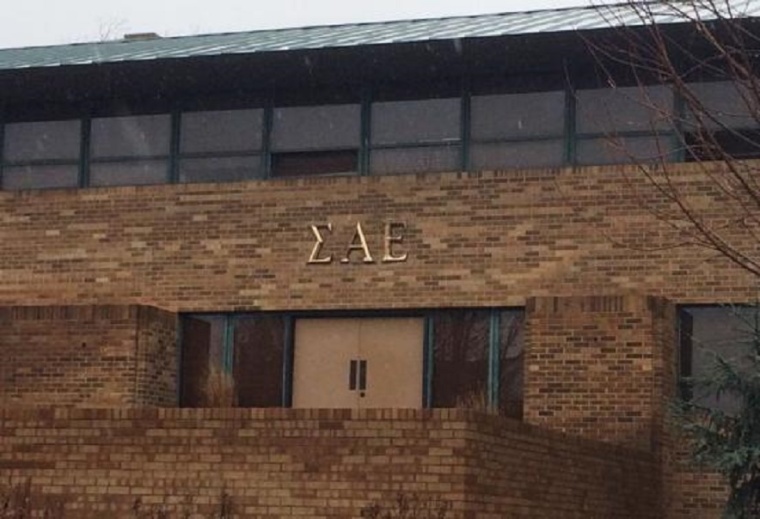 "I am extremely proud of the reaction and response expressed by our entire university family — students, faculty, staff, and alumni about this incident. They are 'Real Sooners' who believe in mutual respect for all. I hope that students involved in this incident will learn from this experience and realize that it is wrong to use words to hurt, threaten and exclude other people. We will continue our investigation of all the students engaged in the singing of this chant. Once their identities have been confirmed, they will be subject to appropriate disciplinary action," he added in the release.
The video, which has been viewed more than 2 million times on YouTube, has sparked national outrage and headlines for the derogatory chant celebrating the exclusion of blacks from the fraternity.
"There will never be a n***er SAE. There will never be a n***er SAE. … You can hang them from a tree but they'll never sign with me. There will never be a n***er SAE," the brothers chanted with glee in the video recorded on a bus.
William Bruce James II, who told KFOR that he was the last black SAE member at OU 14 years ago, said he was shocked by the actions of the young men in the video.
"That's not the house I joined. Those aren't men I know or respect today. I had a real hard time looking at myself in the mirror last night dealing with wearing those letters for so long, and seeing that video with people who were supposed to be living by the same ideals and belief system I was taught in that house. Saying what they were saying with complete disregard for anyone ever hearing that, and the fact that it could be insensitive to many people let alone specifically their supposed brother," he said.
Republican Gov. Mary Fallin also condemned the actions of the fraternity brothers in a statement Monday.
"The racist words chanted by the students in this video do not represent OU values or Oklahoma values. As the outrage among Oklahomans has demonstrated, we are a state that does not tolerate that kind of disrespectful behavior. I appreciate President Boren as well as OU's faculty, staff and students for quickly condemning these hurtful words and demonstrating the true nature of our Oklahoma community, which is diverse, compassionate and respectful," noted Fallin.