University Student Collapses in Class, Dies Hours After Thanking God for Life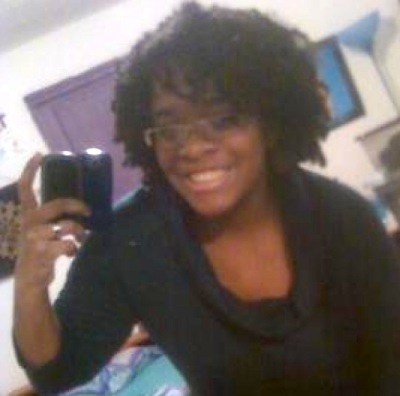 Ariane Noelle Patterson has left her family and friends in shock after the Gardner-Webb University Religious Studies major and passionate Christian, collapsed in class on her 21st birthday, just hours after thanking God "for another year of life."
Patterson lost consciousness while in her "Life and Letters of Paul" class at the North Carolina university on Tuesday, Jan. 17, and, despite the efforts of her classmates, school nursing staff, and local EMS personnel, was declared dead at Cleveland Regional Medical Center that afternoon.
Gardner-Webb, located in Boiling Springs, released a statement the same day, revealing that Patterson, a senior at the school, had just turned 21 and that, when classmates realized she was in medical distress, left the classroom and gathered in the hallway to pray for her.
According to Noel Manning, Gardner-Webb's chief communications officer, Patterson's class had started at 11:50 a.m., and she collapsed "just around noon."
"We are deeply saddened and in shock by this monumental loss. We pray for Ariane's family and friends during this difficult time, and hope they will somehow find peace in the midst of this tragedy. No words can truly express how we collectively feel as a university during this time," the school said in a statement.
It was unknown if Patterson was dealing with any health issues that may have caused her to suddenly collapse.

Patterson had tweeted that very morning, just three hours before class, her gratitude to God for allowing her to see her 21st birthday: "Thank you God for another year of life." Those left wondering, yet celebrating, in the wake of her death, see her final message to the world as a testament of her trust in God.
The description on her Twitter profile read: "I am nothing. Christ is everything. The end." It also includes the hashtags "#teamJesus and "#TeamReformed."
Although it appeared that Patterson initially only had a handful of "followers" on her social network profile, by Thursday afternoon, the number had jumped to more than 125. 
The young woman, a Religious Studies major and Psychology minor, worked at Gardner-Webb's Campus Ministries as a multi-media coordinator. Friends say she had an "outrageous love for Christ and people" and had a "loving spirit," Manning told The Christian Post.
Manning said that a 24-hour prayer room had been set up at the campus chapel, and that a great number of students have been utilizing the area. Everyone has been "shocked and saddened by the monumental loss of a family member," he told CP.
There had been a service planned on campus for Tuesday night, the day of Patterson's death, for which the 21-year-old was to operate the multi-media aspects. The service went on as planned, Manning said, and was used as an opportunity to both mourn and celebrate Patterson. "It was a very touching evening," he said.
According to Manning and Derek Smith, the chairman of the trustee board at New Bethel AME Zion Church, where Patteron's funeral service will be held, the young woman leaves behind her mother and an older sister.
Smith told CP Thursday that Patterson was not a member of New Bethel AME, but had visited on several occasions during her high school years, and was especially known for once wowing congregants with a Christian rap song. Smith said Patterson's performance was "very spirited" and had moved worshipers to their feet.
The trustee also shared that he went to high school with Noelle's mother, Connie Patterson, and that one of his daughters also went to school with Patterson's sister. Smith says he always called Patterson by her middle name.
"Noelle's death is a total shock to everyone in the community," Smith told CP, noting that the young woman "always had a bright smile on her face" and was "very friendly and outgoing."
The public has also expressed shock and sadness over her passing, as well as prayers for her family and friends. In addition to Facebook page memorials, those affected by her sudden death have also been using the hashtag "#PrayersforAriane" on Twitter.
One schoolmate, Tajsha Eaves remembered Patterson for her encouraging smile.
"What a precious young lady. My thoughts and prayers are with her family," Eaves wrote on a Facebook page notifying the Garner-Webb community of Patterson's death. "She was such and encouragement to me because I always saw that smile on her whenever our paths crossed or whenever we spoke to one another. She will be missed!"
Another well-wisher, Jessica Butler, also commented on Patterson's warm smile.
"Ariane was one of my best friends in high school. She could move mountains with that smile. She never lost her faith. She had a way of brightening up the room," Butler wrote. "The world will be darker without her, but Heaven will be so much brighter with her. I love you Ariane. Never stop smiling. I can't wait until I can see you in Heaven again someday."
Manning, who admitted that he did not know Patterson very well, nonetheless remembered that trademark smile of hers from their infrequent encounters on campus.
She had a "beautiful, radiant smile every time I saw her...in good times and bad," he said, also noting Patterson's "infectious spirit."
"She never met anyone she didn't love and didn't accept," he said.
Gardner-Webb University's Christian Life and Service ministry announced that there will be a campus-wide prayer service on Friday, Jan. 20 at noon to pray for Patterson's family, as well as students and faculty "who have been personally impacted" by her death. Grief counseling was also being offered to anyone in need on campus.
It has also been announced that Patterson's "celebration of life" service will take place the following day, with services beginning at noon at New Bethel AME Zion Church in Forest City. The student's funeral will be held at Ulysses Miller Funeral Services in Rutherfordton afterward. 
Patterson was reportedly a native of Delaware before her family moved to Rutherford, N.C.