University Trains Med Students How to Give Abortion Advice to Religious Women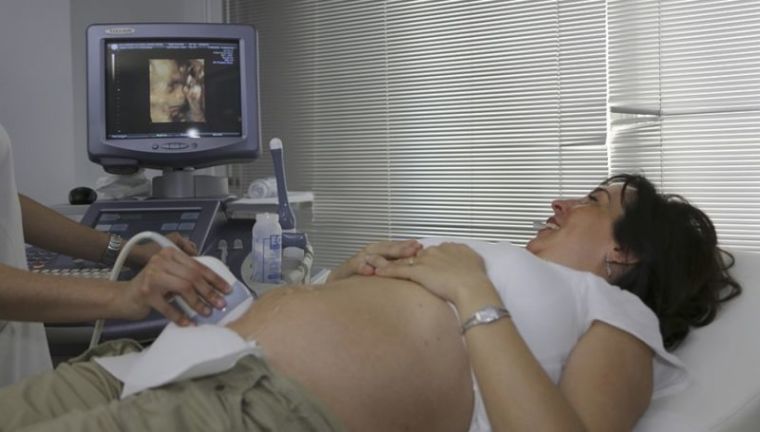 The University of California-San Francisco has come out with a training book for medical students which teaches them "counseling techniques" on how to talk to religious women about abortion, especially if they "believe that life begins at conception and that abortion is an act of murder."
"Patients can experience moral conflict when they seek abortion and they believe that life begins at conception and that abortion is an act of murder," reads a section in the chapter "Pregnancy Option Counseling Techniques" in "Early Abortion Training Workbook," published by the university's Bixby Center for Global Reproductive Health, according to The College Fix.
The workbook offers this advice to deal with spiritual or moral conflict: "People of all faiths and religions have abortions. You do not need any background in religious or spiritual matters to talk to patients about abortion. You do not have to know the answer to the patient's dilemma. Explore what this conflict means for them and what is getting in the way of their feeling like a good person. It may be beneficial to make a plan with them that can include readings (Maguire 2001), internet resources (www.faithaloud.org), discussions with their own clergy and/or a pro-choice religious group, or other counseling referrals."
The group Faith Aloud says on its website that it "wants every woman to feel confident and at peace with her decision. We want every woman to feel supported. We believe that women are good, created in the image of God, and able to make difficult decisions. We believe this power to make personal decisions is given to us by God."
The workbook also says that abortion may be the "most responsible" decision for women, and asks them to think how pregnancy might "change or affect" their goals over the next five years, according to Campus Reform.
Last month, the 25,000-member Massachusetts Medical Society adopted a new policy that stated that it would oppose any effort to criminalize women who try to self-abort their own unborn children.
Seven states have banned the act of self-induced abortions and several others have laws enacted that could make women who induce their own abortion subject to legal punishment.
The upcoming film "Roe v. Wade" seeks to explain "what happened from 1966 through 1973" that led to the Supreme Court's decision declaring existing laws against abortion unconstitutional.
Facebook recently blocked the promotion of the film produced by actor Nick Loeb and Jon Voight.
"I've already run into some problems. We've had a lot of difficulty raising the money in Hollywood so we decided to do a crowdfunder. We created a crowdfund site called roevwademovie.com and we launched on Facebook to try to raise money and even Facebook tried to shut us down," the actor told Fox News host Tucker Carlson.
When asked by Carlson what grounds Facebook had to block their ads, the actor shared what they were told.
"They said that we were spamming. So we had to set up a separate crowdfunding site. Facebook is one of the only platforms out there to be able to promote a crowdfunding site and they stopped us from sharing. I couldn't send out the crowdfunding site to my friends or family and people who liked the site couldn't share it," Loeb explained.
The filmmakers said that documentaries about abortion have been made but there has never been a feature film to tell "the untold story of how people lied, how the media lied, and how the courts were manipulated to pass a law that has since killed over 60 million Americans."
More specifically, they pointed to how the media was manipulated by people like doctor Bernard Nathanson, among others, and lied to about back-alley abortions and about how many women were dying.
Loeb maintained that the abortion-legalization movement was orchestrated around deception and it's all historically established despite it being a little-known fact.
"The truth that we talk about in the film, a lot of people don't want that truth to come out," Loeb said.