USA Today editor who wants to ban ORU from NCAA fired for tweet on Boulder shooting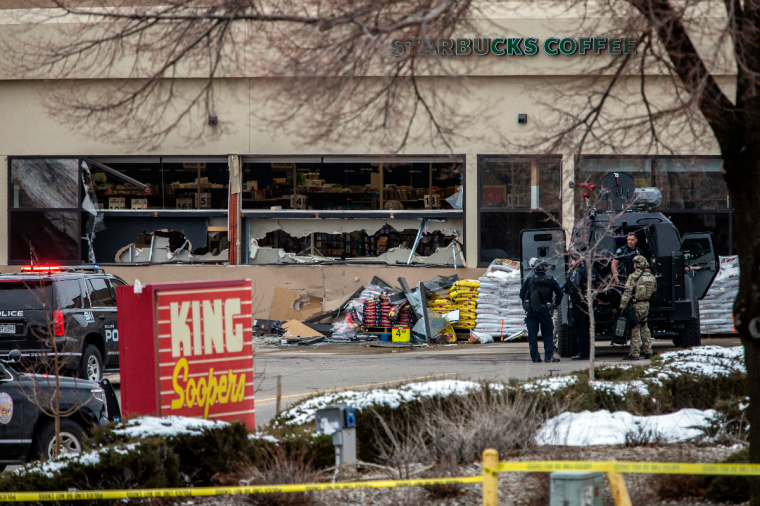 A USA Today editor who made headlines last week for suggesting that a Christian university should be banned from the NCAA due to its traditional beliefs about marriage and sexuality has been fired from the publication for a tweet she sent out about the Boulder shooting. 
Hemal Jhaveri, who formerly worked as the race and inclusion editor at the USA Today's Sports Media Group, announced that she was "no longer employed at USA TODAY" in a Medium post published late last week. 
She acknowledged that a tweet she sent out following the mass shooting in Boulder, Colorado, earlier in the week led to her dismissal from the company.
Jhaveri's tweet in question stated incorrectly that "It's always an angry white man" who commits mass killings. It was later revealed the Boulder shooter was a Syrian immigrant.   
"On Monday night, I sent out a tweet responding to the fact that mass shooters are most likely to be white men. It was a dashed-off over generalization, tweeted after pictures of the shooter being taken into custody surfaced online. It was a careless error of judgment, sent at a heated time, that doesn't represent my commitment to racial equality," she wrote.
After noting that she "apologized and deleted the tweet," Jhaveri explained that the shooter was identified Tuesday morning as Ahmad Al Aliwi Alissa, leading "several high-profile alt-right Twitter accounts" to characterize her tweet as an example of "anti-white bias and racism against whites." 
According to Jhaveri, "There was social media outrage, threats and harassment towards me, and by the end of the day, USA TODAY had relieved me of my position as a Race and Inclusion Editor."
"Some part of me has been waiting for this to happen because I can't do the work I do and write the columns I write without invoking the ire and anger of alt-right Twitter," she explained. "There is always the threat that tweets which challenge white supremacy will be weaponized by bad faith actors. I had always hoped that when that moment inevitably came, USA TODAY would stand by me and my track record of speaking the truth about systemic racism."
Jhaveri lamented that "that, obviously, did not happen" and detailed the contents of the e-mail she received announcing that she had been fired, specifically referencing a claim from the publication's standards and ethics editor that she had "been previously disciplined for a similar situation."
She cited concerns about previous tweets where she "called out a reporter's white privilege" and pushed back against a USA Today Sports column that described the human rights violations in Qatar as "a little on the repressive side."
"My previous tweets were flagged not for inaccuracy or for political bias, but for publicly naming whiteness as a defining problem. That is something that USA TODAY, and many other newsrooms across the country, cannot tolerate," she alleged.
Jhaveri spent the rest of her post accusing her former employer and co-workers of racism, suggesting that USA Today acts as though it is "subservient to white authority." 
She also brought up one of her most recent controversial columns, where she took aim at Oral Roberts University's "anti-LGBTQ+ policy." She cited the criticism she received for that article as an example that "there is nothing so offensive to some readers as calling out white supremacy" or "taking a difficult stand for true equality and inclusion."
In the column, which began by addressing the ORU men's basketball team's strong performance in the NCAA Tournament, Jhaveri slammed the "tiny, evangelical university in Tulsa, Oklahoma" for its "deeply bigoted anti-LGBTQ+ policies." 
She slammed the school's "values and beliefs" as "wholly incompatible with the NCAA's own stated values of equality and inclusion."
Jhaveri called on the NCAA to condemn Oral Roberts for its policies requiring students to refrain from homosexual activity, adding that "Any and all anti-LGBTQ+ language in any school's policies should ban them from NCAA competition." She accused the NCAA of allowing the university to "rewrite the narrative of their school into one of athletic victory when in fact, it's steeped in bigotry and an exclusionary fundamentalism."
Jhaveri's column caught the attention of Albert Mohler, president of the Southern Baptist Theological Seminary, who addressed her comments in the March 25 episode of his daily podcast "The Briefing." 
Mohler described the column as "not only a secular indictment of one institution but rather an indictment of any Christian college, any Christian university, any institution, any chartered organization, any church and denomination that would dare to stand against … the tide of the moral revolution."
Referencing the school's honor code banning homosexual activity as well as all sexual activity outside of marriage, Mohler asserted that "this is exactly the kind of student conduct statement, the kind of student honor code that you should expect in any legitimately Christian organization." Mohler contended that the NCAA agrees with Jhaveri's analysis about the LGBTQ debate.
"I've mentioned on the briefing before, and I've said many times in public, I think the most dangerous letters when it comes to the continuation of Christian higher education are the letters NCAA because the NCAA is indeed adopting policies and pointing in directions that will make it impossible for Christian organizations that hold to a biblical standard of morality, or even a biblical definition of male and female, to continue in participation," he warned.
"We're about to find out just how many Christian schools are going to be willing to stand on biblical standards and those who are determined they have to be members of the NCAA, no matter what," Mohler predicted. "In other words, we're about to find out just how many schools are actually serving the cause of sports and how many are going to serve the cause of Christ."
An op-ed by the socially conservative organization Family Research Council also discussed the implications of Jhaveri's commentary.
"If you follow her logic to its natural conclusion, this isn't just about sports. If orthodox Christians don't belong in basketball, why should they be allowed in business, entertainment, education, government, or medicine?" the op-ed reads. "If Christianity behind closed doors, on private property, in a private school, is now a target of outrage, where do you draw the line? Extremists like Jhaveri wouldn't."
"This is the canary in the coal mine when it comes to religious freedom," the op-ed continued. "Because the real goal here isn't just pushing ORU to the exits. It's about driving all Bible-believing Christians, Christian education, and Christian institutions into some sport of spiritual ghetto – far away from the public square."