Va. School District Cancels Classes After 'Islamic Indoctrination' Controversy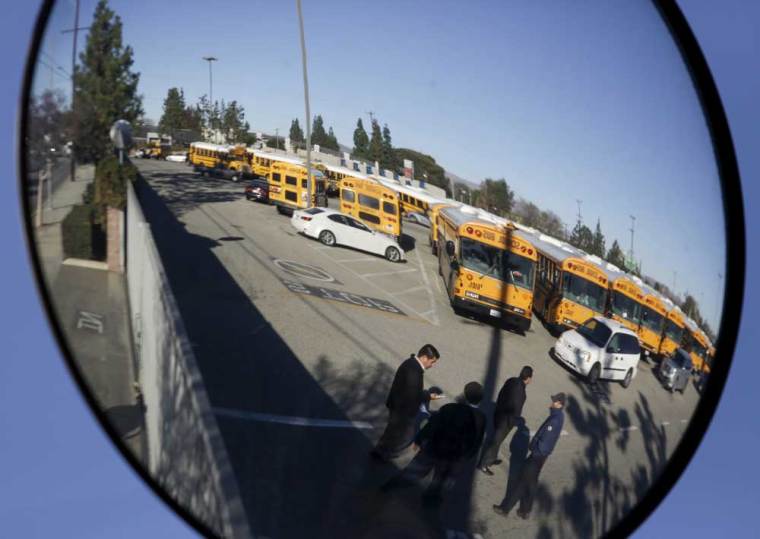 A Virginia school district canceled classes on Friday after receiving complaints regarding a geography assignment where students were told to write in Arabic, "There is no god but Allah...."
The Augusta County School District announced that it would be canceling classes for all schools in the county after students at Riverheads High School in Staunton were asked to write in Arabic, "There is no god but Allah, and Mohammed is the messenger of Allah."
While the purpose of the assignment was to show the complexity of the Arabic language in written form, parents and students have expressed outrage regarding the statement students were asked to write.
The school district issued a statement on its website saying that after receiving numerous threatening phone calls and emails regarding the assignment, it chose to cancel classes on Friday as a precaution.
"While there has been no specific threat of harm to students, schools and school offices will be closed Friday, December 18, 2015," the school district said in its statement.
"We regret having to take this action, but we are doing so based on the recommendations of law enforcement and the Augusta County School Board out of an abundance of caution," the statement adds.
Eric Bond, a spokesperson for the school district, added in a statement to WHSV-TV that the purpose of the school's assignment had been misunderstood.
"Neither of these lessons, nor any other lessons in the world geography course, are an attempt at indoctrination to Islam or any other religion or a request for students to renounce their own faith or profess any belief," Bond said.
Some angry parents took to social media to voice their opposition to the assignment, which was reportedly given to students by teacher Cheryl LaPorte.
"I do not trust her to teach my son and regardless of the outcome he will not sit in her classroom," Kimberly Herndon, a parent at the school, posted to Facebook.
Herndon also organized an event earlier this week at the Good News Ministries Church in Greenville, where about 100 parents met to discuss the recent assignment.
"That's why we need to join together," Herndon reportedly said at the Tuesday evening event, as reported by the News Leader. "If my truth can not be spoken in schools, I don't want false doctrine spoken in schools. That's what keeps it even across the board."
"She gave up the Lord's time," Herndon added, suggesting that LaPorte's assignment deprived children of their religious freedom rights. "She gave it up and gave it to Mohammed."
According to the Washington Examiner, parents of students have also expressed dismay that as part of her world religions lesson, LaPorte also brought a copy of the Quran to class and invited students to try on a Muslim headscarf, known as a Hijab.
The school district added in its statement that precautions will be taken in the future to ensure religious examples of calligraphy are not apart of the teacher's lesson on world religions and cultures.
"Although students will continue to learn about world religions [...] a different, non-religious sample of Arabic calligraphy will be used in the future," the statement reads.