Vatican Commission Speaks Out Against Pope Francis Saying It's OK for Parents to Spank Children; Urge Pontiff to Revise Comments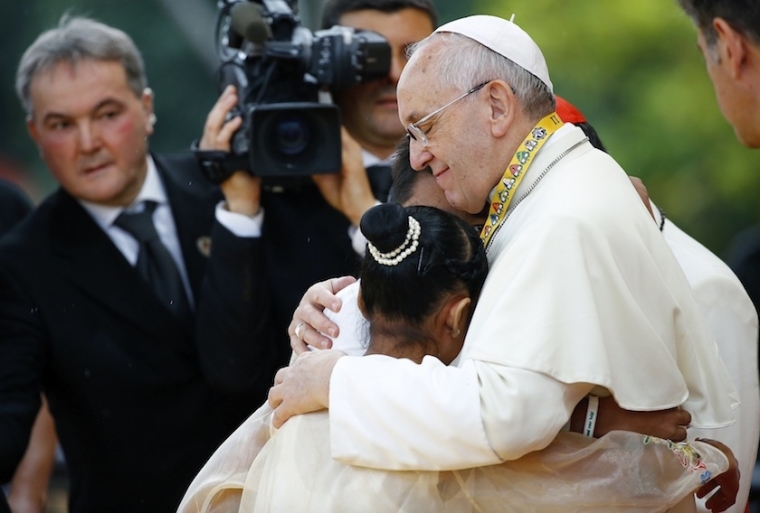 A number of members from the Vatican commission against sex abuse have reportedly spoken out against Pope Francis' recent comments saying that it's OK to spank children for discipline, and called on the pontiff to revise his comments.
"It might start off as a light tap, but actually the whole idea about hitting children is about inflicting pain," commission member Peter Saunders said at a press conference, The Independent reported on Sunday.
"That's what it's about and there is no place in this day and age for having physical punishment, for inflicting pain, in terms of how you discipline your children."
Saunders suggested that Francis revise his comments, noting that "millions of children around the world are physically beaten every day."
Francis made the comments while speaking about the responsibilities of fatherhood before a weekly audience at St Peter's Square at the Vatican, The Telegraph noted.
While demonstrating the action of slapping a child on the bottom, the Roman Catholic Church leader said:
"One time, I heard a father say, 'At times I have to hit my children a bit, but never in the face so as not to humiliate them.'
"That's great. He had a sense of dignity. He should punish, do the right thing, and then move on," Francis said.
The Vatican commission, comprised of 17-members, affirmed that it would make recommendations to the papacy about protecting children from corporal punishment.
Dr. Krysten Winter-Green, another commission member from New Zealand, urged parents to use different methods when disciplining children:
"There has to be positive parenting, in a different way," she said.
Other groups for the protection of children have also criticized Francis' comments.
"It is disappointing that anyone with that sort of influence would make such a comment," said Peter Newell, the coordinator of the Global Alliance to End Corporal Punishment of Children.
Francis also recently faced backlash from other Catholics, such as former CNN host Piers Morgan, when he suggested that he would punch someone who insulted his mother. The pontiff was at the time speaking about the limits of free speech and consequences for insulting people's beliefs.
Francis has spoken out strongly against sex abusers who harm children, however, and sent a letter to Catholic bishops arguing such people have no place in the ecclesiastical body.
"At my meeting in July with persons who had suffered sexual abuse by priests, I was deeply moved by their witness to the depth of their sufferings and the strength of their faith," Francis wrote in the letter last week.
"This experience reaffirmed my conviction that everything possible must be done to rid the Church of the scourge of the sexual abuse of minors and to open pathways of reconciliation and healing for those who were abused."