What If Jesus Invited You to Come and Follow Him?
What If Jesus Invited You to Come and Follow Him?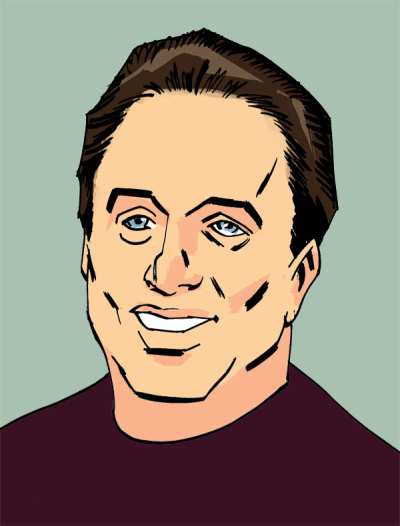 The most important decision a person will ever make is whether or not to follow Jesus Christ. Every other decision in life pales in comparison. Those who follow Jesus receive God's peace in this life, and throughout eternity. Those who say "no" to Jesus miss out on God's peace forever.
When Jesus ministered on earth, He invited individuals to become His disciples. But then the Lord kept on walking. You either went with Him, or you were left behind. The Messiah didn't stick around long waiting for you to make up your mind. After all, there were plenty of others who needed to be reached. And so Jesus kept moving in order to reach them.
For example, Luke writes, "At daybreak Jesus went out to a solitary place. The people were looking for Him and when they came to where He was, they tried to keep Him from leaving them. But He said, 'I must preach the good news of the kingdom of God to the other towns also, because this is why I was sent.' And He kept on preaching in the synagogues of Judea." (Luke 4:42-44)
There have always been people willing to follow Jesus. After all, it's a tremendous privilege to have a personal relationship with the Son of God. And that's why those of us who love the Lord don't take our relationship with God lightly.
You might become like one of those who encountered Jesus in the midst of their daily activities. All of a sudden, the Lord walked right into their presence. Likewise, Christ is entering your space today through the words of the New Testament.
Matthew gives us this historical account: "As Jesus was walking beside the Sea of Galilee, He saw two brothers, Simon called Peter and his brother Andrew. They were casting a net into the lake, for they were fishermen. "Come, follow me,' Jesus said, 'and I will make you fishers of men.' At once they left their nets and followed Him. Going on from there, He saw two other brothers, James son of Zebedee and his brother John. They were in a boat with their father Zebedee, preparing their nets. Jesus called them, and immediately they left the boat and their father and followed Him." (Matthew 4:18-22)
Followers of Jesus leave things behind as they are led in a new direction. Notice how God's Word says "at once they left their nets." Jesus extended the invitation, and they instantly responded. The same thing happened with the next two disciples who "immediately left the boat." There was no double-mindedness in their decision.
That was nearly 2000 years ago. And the same Lord is right in front of you today as He passes through your area. How so you ask? By you considering these words about Christ and the way He invited others to follow Him.
After all, who do you suppose led you to read this today? Why would God even be interested in having a relationship with you or me in the first place? Well, I can think of one big reason. Love. God has tremendous love for you and for me. This is why Christ calls us to follow Him. And unless we go with Him, we get left behind.
And so it all comes back to love. You see, "God so loved the world that He gave His one and only Son, that whoever believes in Him shall not perish but have everlasting life." (John 3:16)
"Hmm. So then I just need to believe, right?" Well, yes. And if you truly believe, you will go with Christ and begin to follow Him. That's how discipleship works. You trust Christ and you commit your life to Him. You are saved by grace through faith, (see Eph. 2:8,9) and the fruit of faith is a life of discipleship. In the New Testament, believers follow the Lord. And once you trust Christ for salvation, you instantly become a believer, a follower, a disciple.
Did you notice what Peter, Andrew, James, and John did when Christ spoke to them? They all immediately went with Jesus and began following Him. There is no such thing as being a Christian, but not a follower of Christ. That's impossible. Every Christian follows Christ, and every follower of Christ is a Christian.
So would you like to become a Christian? Will you go with Jesus today? It's the most important decision you will ever make.
And if I may add one more thing my friend. I hope you don't assume "there will always be time later" to come to Christ. It doesn't always work out that way.
You see, Jesus approaches people just like He is doing with you right now. But if you say "no" to the Lord, He will keep right on moving. There are others who are ready to be reached.
That's not to say the Lord won't accept you at a later point. But it is to say that those who say "no" to Jesus often find any future invitations being few and far between, if at all. That's because the human heart never stays "neutral" toward Christ, especially once the invitation has gone out. You either move closer to Him, or further away. Just because you hear His voice today doesn't mean you will hear it next week.
And I think you would agree that anyone who says "no" to Jesus is choosing to move away from Christ. One can travel further and further away from God's love until the voice of the Savior is never heard again.
"So, as the Holy Spirit says: 'Today, if you hear His voice, do not harden your heart.'" (Hebrews 3:7) Instead, open your heart to the One who shed His blood for your sins.
I sure am glad Peter, Andrew, James, and John began following the Lord the moment Jesus invited them. And I hope you make the same decision today. There is no telling what other voices may begin calling you tomorrow if you pass on the Lord's invitation today.
Jesus said, "Come, follow me." This invitation isn't just for "other people." It's for you too because Jesus died on the cross for you. He gave His life for your sins. And if you will bring your sins to Christ and trust Him to cleanse you, forgiveness will be yours, instantly and forever.
So what is your response today to the Lord's invitation? You may as well verbalize what is already in your heart. Just speak directly to Jesus. He is in your space right now. Just tell the Lord "yes," or "no."
Here shortly, Jesus will be moving on to make this offer to others. And so the only issue that remains is whether or not you want to go with Him and start reaching others for Christ.
Dan Delzell is the pastor of Wellspring Lutheran Church in Papillion, Neb. He is a regular contributor to The Christian Post.