Where Does Brett Kavanaugh Stand on Religious Liberty?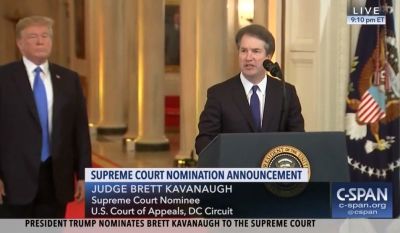 President Donald Trump announced on Monday evening that Judge Brett Kavanaugh is his pick to replace the retiring United States Supreme Court Justice Anthony Kennedy.
Kavanaugh is already being hailed by many conservative groups as an excellent jurist while being vilified by many liberal organizations as a detriment to civil liberties.
As a member of the U.S. Court of Appeals for the District of Columbia Circuit since 2006, Kavanaugh has weighed in on many cases over the years, including a few that deal with religious freedom issues.
Here are four cases that involved the issue of religious liberty in which Kavanaugh offered an opinion. They include both opinions that sided with and stood against the majority.