Which cities have the highest rate of volunteerism? Barna answers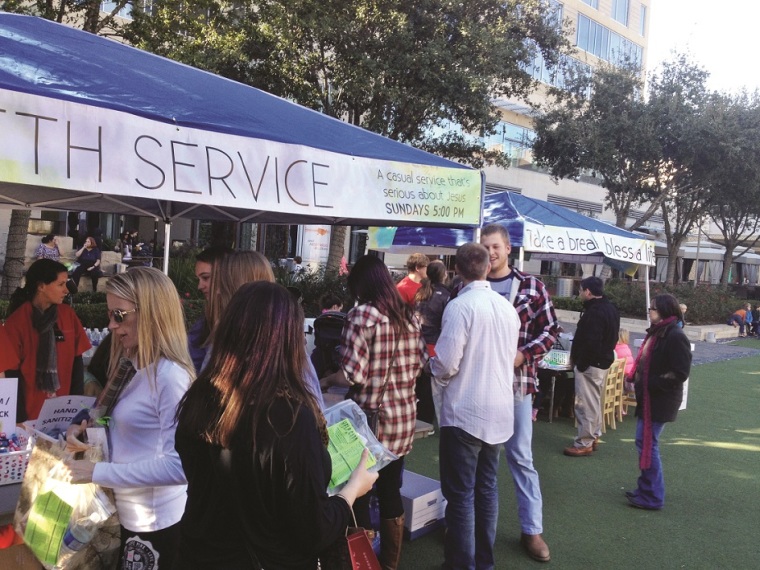 The evangelical research organization the Barna Group has compiled a list of the top ten cities in the United States with the highest rate of volunteerism.
Barna reported Tuesday that the metropolitan area with the highest rate of weekly volunteerism was Harrisburg-Lancaster-Lebanon-York, Pennsylvania.
The four Pennsylvania localities form what is called a "combined statistical area," which the U.S. Census defines as an area consisting of two or more metropolitan areas that share considerable employment interchange.
According to Barna's report, 30 percent of respondents from Harrisburg-Lancaster-Lebanon-York said they volunteered on a weekly basis. Second place went to Green Bay-Appleton, Wisconsin with 28 percent.
Rounding out the rest of the top ten was Austin, Texas; Greenville-Spartanburg-Anderson, South Carolina, Asheville, North Carolina, and Nashville, Tennessee, each with 27 percent; San Diego, California with 26 percent; the Providence, Rhode Island-New Bedford, Massachusetts CSA with 25 percent; and Salt Lake City, Utah; Birmingham-Anniston-Tuscaloosa, Alabama; and Houston, Texas, each with 24 percent.
"In our fast-paced world, time is a precious commodity," noted Barna. "Perhaps this is why most American adults — of all ages — believe volunteering is one of the most generous acts possible, even more than financial giving."
Data for the report was drawn from a sample space of 76,505 adults conducted over a seven-year period that ended in April 2016, with a sampling error of plus or minus 0.4 percentage points.
Last month, several churches observed the annual "Bless Friday," a day of volunteering first celebrated in 2010 that takes place the day after Thanksgiving with the intention of countering the commercialism of "Black Friday."
Bless Friday organizer and founder Chuck Fox told The Christian Post in an interview in November that this year for the first time a Christian-owned business will be joining the churches in their activities.
"For the first time we are partnering with a Christian owned, small business, RE/MAX Legacy Living. Jemila and Patrick Winsey learned about Bless Friday on November 5, less than three weeks before Bless Friday, and they asked if they could participate," explained Fox.
"We hope that by beginning their Christmas celebration with service participants will place their focus on Jesus.  We especially hope that Bless Friday connects Christmas and service in the minds of children, less Santa and more Jesus."