White evangelicals hold highest disapproval of Biden among religious groups: Pew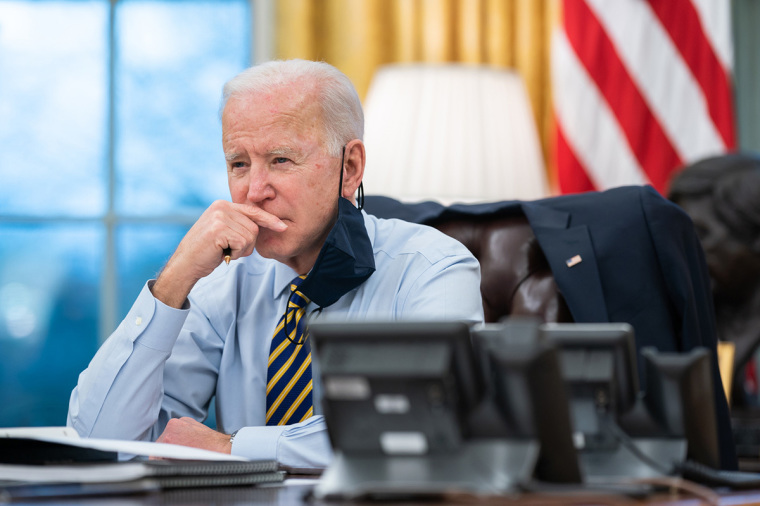 Three-quarters of white evangelicals disapprove of President Joe Biden's job performance, the highest of any surveyed religious groups, according to a report by Pew Research Center.
A Pew report published last week analyzed Biden's approval ratings among several different religious groups and compared them to their approval ratings of former President Donald Trump in 2017.
According to the report, 75% of white evangelical Protestant respondents disapproved of Biden's performance as president, while 23% responded that they approve of his performance.
White non-evangelical Protestants had the second-largest disapproval rating for Biden at 53%, with Protestants overall having 50% disapproval, 48% approval.
On the opposite end, black Protestants were the least likely of surveyed religious groups to disapprove of Biden, with only 8% saying they did not like his performance as president.
"Black Protestants, Hispanic Catholics and religiously unaffiliated Americans — also known as religious 'nones' because they describe themselves, religiously, as atheist, agnostic or nothing in particular — have long been staunchly Democratic constituencies," according to Pew.
"White evangelical Protestants are among the most solidly and consistently Republican religious group in the U.S., and they have grown even more uniformly Republican in recent decades. White Catholics and White Protestants who are not evangelical also have shifted in a Republican direction in recent years," Pew added.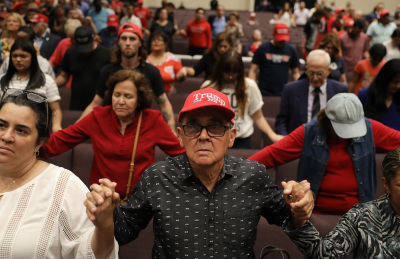 Data for the report came, in part, from a survey conducted April 5–11 of 5,109 respondents, with a margin of error for the overall sample being plus or minus 2.1 percentage points.
Over the past few years, much has been made about Trump's strong support among white evangelicals, despite controversies surrounding his moral conduct.
During the 2020 election, some exit polling research suggested that Trump experienced a slight drop in white evangelical support, which might have contributed to his defeat.
An ABC network analysis of the exit polls, for example, indicated that white evangelical and born-again Christian support for Trump declined from 80% in 2016 to 76% in 2020.
Others, among them the conservative group, the Faith & Freedom Coalition, presented research showing that Biden's evangelical support was actually lower than Hillary Clinton's evangelical support in 2016.
"Trump's 81% of the evangelical vote tied his 2016 total, while Biden won the lowest share of the self-identified white evangelical vote ever received by a Democratic presidential nominee," the Faith & Freedom Coalition noted last November.
"The post-election survey commissioned by FFC and conducted by Public Opinion Strategies also found that 31% of the electorate self-identified as conservative Christians, and these voters cast 87% of their ballots for Trump and only 11% for Biden."