White House Appointee Visits Mosque of Oklahoma Beheading Suspect, Delivers Message From Barack Obama
White House Appointee Visits Mosque of Oklahoma Beheading Suspect, Delivers Message From Barack Obama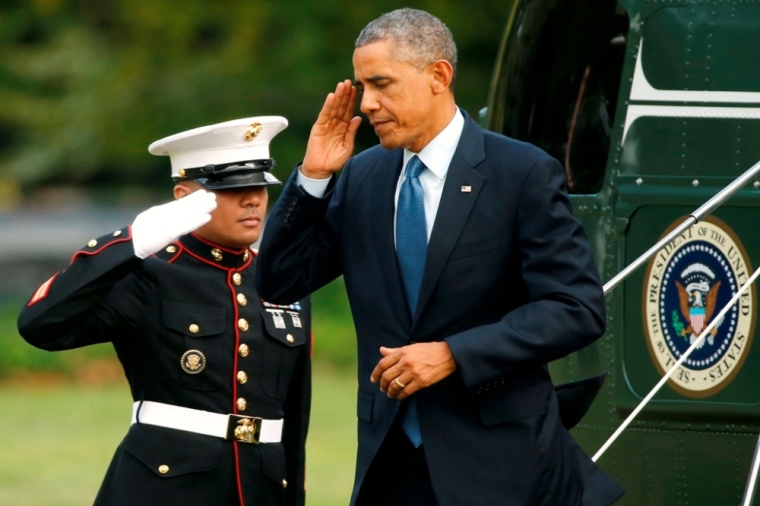 Editor's Note: DHS has contacted The Christian Post with additional information about this story. You can read about it here.
A Department Of Homeland Security official read a greeting letter from the White House Saturday at the mosque where it is believed Alton Nolen worshiped before beheading a former co-worker last month.
David Myers, the director of the Department of Homeland Security's Center for Faith-based & Neighborhood Partnerships, visited the Islamic Society of Greater Oklahoma City and, according to a DHR spokesman, read a letter imparting a generic presidential greeting for Eid al-Adha, a festival commemorating Ibrahim's (Abraham) willingness to sacrifice his son to God.
The full greeting states "Michelle and I would like to extend our best wishes to Muslims in the United States and around the world who are celebrating Eid al-Adha, and to congratulate those performing the Hajj this year.
"As our Muslim neighbors and friends gather for Eid celebrations, Muslim Americans are among the millions of pilgrims joining one of the world's largest and most diverse gatherings. Hajj brings together Muslims from around the world — Sunni and Shiite — to share in reverent prayer, side by side. It serves as a reminder that no matter one's tribe or sect, race or religion, gender or age, we are equals in humanity.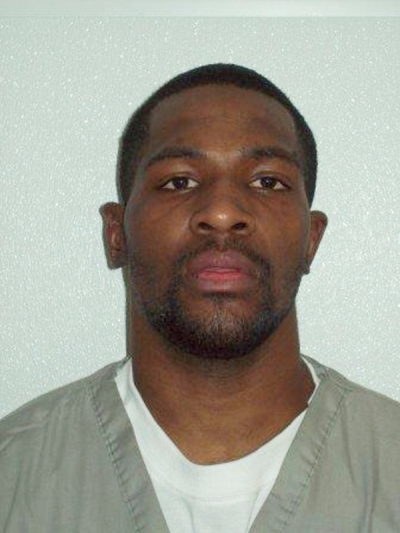 "On Eid, Muslims continue the tradition of donating to the poor and joining efforts with other faith communities in providing assistance to those suffering from hunger, sickness, oppression, and conflict. Their service is a powerful example of the shared roots of the world's Abrahamic faiths and how our communities can come together in shared peace, with dignity and a sense of justice.
"On behalf of the American people, we extend our warmest greetings during this holiday. May the prayers of peace made by the Hajj pilgrims and those of all faiths around the world be heard and granted. Eid Mubarak."
The presidential appointee's gesture is a stark contrast to the threatening messages the mosque is receiving due to its connection to Nolen.
Nolen, believed to be a recent Muslim convert, allegedly beheaded Colleen Hufford, 54, and stabbed 43-year-old Traci Johnson at the Vaughan Foods Facility in Moore last month.
The Islamic Society of Greater Oklahoma City's senior Imam, Imad Enchassi, told The Oklahoman that members remember seeing Nolen at the mosque's prayer gatherings and recalled that he identified himself as a seeker who visited various places of faith, including churches and synagogues.
Nolen's tattoos pay homage to that mixture of religions. Oklahoma Department of Corrections records show that Nolen has tattoos of the words "as-salaamu alaikum" meaning "peace be with you" in Arabic on his abdomen, "Jesus Christ" on his chest, "Judah" on his left arm and praying hands on his right arm.
Nolen, however, seemed to embrace Islam on Facebook where he reportedly referred to himself as "Jah'Keem Yisreal" and posted pictures of Osama Bin Laden and beheadings.
Though the style of Nolen's attack mimics that of terrorist groups, law enforcement officials told CNN they believe the attack was motivated by workplace troubles.
Still threats of violence and denunciations of Islam have been pouring into the Islamic Society of Greater Oklahoma City.
Enchassi and the Islamic Society of Greater Oklahoma City denounced the attack in a note posted on the mosque's website.
The note reads: "The Islamic Society of Greater Oklahoma City sends our heartfelt condolences and prayers to the victims and their families of (the Sept. 25) tragedy in Moore, Oklahoma. This unwarranted act does not represent Islam in any shape or form. We condemn and are 100 percent against the heartless and unnecessary act committed by the suspect. We stand for justice."
 The mosque also hired security to watch over members during Myers' visit.
It is unclear whether Myers visited the mosque on at the president's request or acted independently. The Christian Post contacted both White House and Department of Homeland Security officials about this matter and did not receive an answer by press time.