White House to host screening of 'Gosnell' film?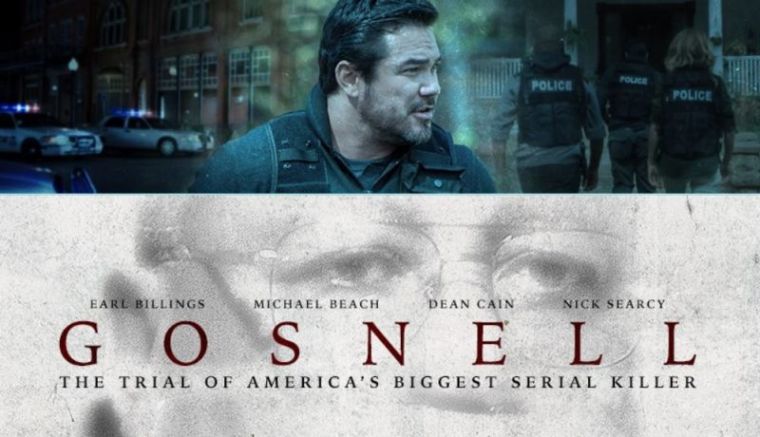 The White House is reportedly planning to screen the pro-life movie "Gosnell: The Trial of America's Biggest Serial Killer" this week, according to multiple news publications.
Starring Dean Cain, "Gosnell" followed the real-life story of Pennsylvania abortionist Dr. Kermit Gosnell, who was found guilty in 2013 of killing three newborn babies and allowing a patient to die at his Philadelphia clinic.
The Hollywood Reporter published a story Tuesday, citing unnamed "insiders" which said that the screening will take place on Friday.
Notable pro-life activists were reportedly invited to the special screening of "Gosnell," with security checks already in process, according to the Reporter.
Ruth Graham of Slate also published a story on Tuesday afternoon regarding the screening, writing that the event "seems intended as a gesture of support for the anti-abortion activist community."
The official "Gosnell" movie Twitter account has retweeted news of the screening on their feed, including many who have posted links to both the Reporter article and the Slate piece.
The Christian Post reached out to the White House Press Office for a response but they did not return comment by press time. 
An independent film that in 2014 raised over $2 million through online crowdfunding, "Gosnell" debuted in about 700 movie theaters last October.
Within the first three days of its release, "Gosnell" took in more than $1.23 million, entering the top 10 at the box office. By December of last year, it had earned over $3.6 million.
In January, the film reached number one on Amazon's best-selling DVD list even before it had been officially released, beating out mainstream films like "A Star is Born" and "Bohemian Rhapsody."
Phelim McAleer, one of the "Gosnell" movie producers, said in a statement emailed to supporters and The Christian Post earlier this year that he was unsurprised by the DVD sales.
"People really want to learn about Gosnell. They want to hear the truth. This story has been covered up since the beginning but thanks to the movie the coverup is ending," said McAleer at the time. "This is a great movie and tells an amazing American story. There is a real hunger for that."
News of the White House screening of "Gosnell" comes as another pro-life themed film, "Unplanned," continues to garner commercial success.
Based on the life of former Planned Parenthood clinic director turned pro-life activist Abby Johnson, "Unplanned" made more than $6 million in its opening weekend in late March.
"Unplanned" continues to add to its success, recently earning in total over $13.7 million at the box office as of April 10.