Whitney Houston's Former Landlord Is Selling Her Bible for $95K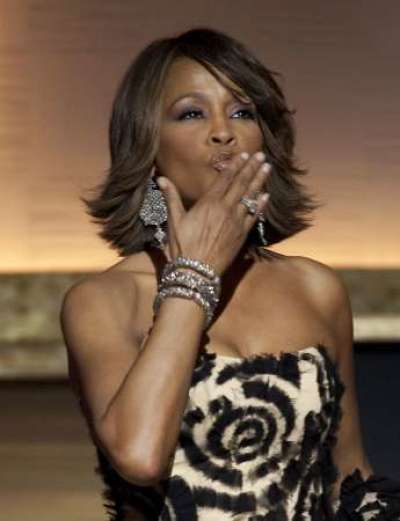 Legendary songstress Whitney Houston left behind her Bible when she moved out of her Newport Beach luxury apartment a year before her death, and now the landlord of that rental is putting the holy book up for sale.
According to TMZ, Houston's former landlord held on to some of her valuables after she moved out in 2011 and among those things was her Bible, which includes handwritten notes on it.
The homeowner said when the singer left and he called her agent to see what to do with her items, he was told he could keep them.
Houston rented the apartment from 2009–2011, now seven years later and after her tragic death, the landlord is selling the New Living Translation, Tyndale Life Application Study Bible for a whopping $95,000. The news site says the owner found the Bible in a box next to the trash can, along with clothes and CDs after she'd moved out. However, although signing a nondisclosure agreement because Houston's agent told him he could keep the items, he figured he would hold on to the Bible.
The Bible is now up for sale on Moments in Time and features Houston's handwriting on the pages. There are pages documenting her marriage where she scribbled in her name and husband Robert (Bobby) Brown and their wedding date July 18, 1992. Under births, it lists her daughter Bobbi K. Kristina's name along with her birthday,  March 4, 1993.
Moments In Time is a site "dedicated to the handling of only the highest quality, original historical autographs" from celebrities all-around the world.
The owner sold the Newport Beach luxury apartment in 2012, and despite getting rid of all of Houston's other items, he reportedly held on to the Bible because he thought it was "interesting." If he finds a buyer, it would also turn out to be very profitable.
The iconic superstar was tragically found dead in 2012 after drowning in the bathtub of her room at the Beverly Hilton hotel in Beverly Hills, California. Her autopsy showed that cocaine and heart disease were contributing factors to her death.