Wife Refused to Pull Plug on Husband, Says Injuries Weren't 'Too Big for God'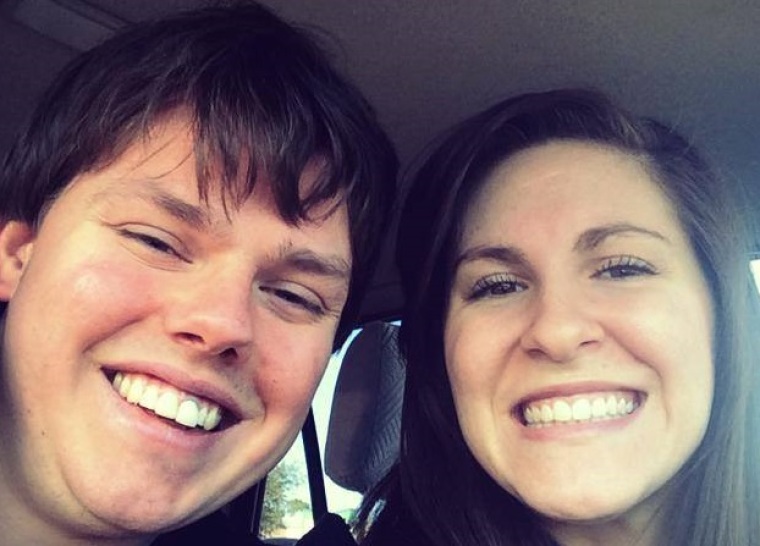 The wife of a man seriously injured in a motorcycle accident has spoken out about God's healing power and her battle to prevent doctors from pulling the plug on her husband.
Danielle and Matt Davis of Savannah, Georgia, had been married just seven months when Matt crashed his motorcycle; doctors did not give Danielle and Matt's families much hope and nine days later asked if she wanted to turn off his life support.
"They said if it was them, they'd pull the plug," Danielle told WTOC News. "That's what they'd want their family to do. I knew that God could get us through that. I didn't think it was too big for God."
Danielle and her mother moved Matt into their home and took care of him. Weeks later, Matt was able to whisper, "I'm trying," which was confirmation to Danielle that she had done the right thing by preventing doctors from turning off his life support. However, there was one catch: Matt didn't remember anything from the previous three years … including his marriage to Danielle.
The scenario is reminiscent of the true-life story adapted into film, "The Vow," which tells the story of Kim and Krickitt Carpenter. Ten weeks after their wedding, the couple was involved in a serious accident, and Krickitt's memory was completely erased. Kim, though, was determined to fulfill his pledge to remain married and help Krickitt remember, or fall in love, with him.
"I had a really strong walk with the Lord, and I definitely trusted His purpose for me," she told The Christian Post. "Once I accepted that I was married to this man named Kim and I had been in an accident, I just kind of went with it. I trusted what my parents said and I had wedding pictures and videos, and I turned to the Lord."
The same can be said for Matt, who was delighted to learn he was married to the woman caring for him.
"I saw her, and I was like, 'yeah,'" Matt said.
Today, he is able to do small tasks around the house and continues to grow stronger; the couple incorporates yoga into their routine in order to feel calm and settled. And Matt is extremely grateful for being able to do the simplest of tasks.
"People don't realize how much they can actually do with their bodies," he said. "They take it for granted."