WikiLeaks: Clinton Campaign Chair Invited to Bizzare 'Spirit Cooking' Dinner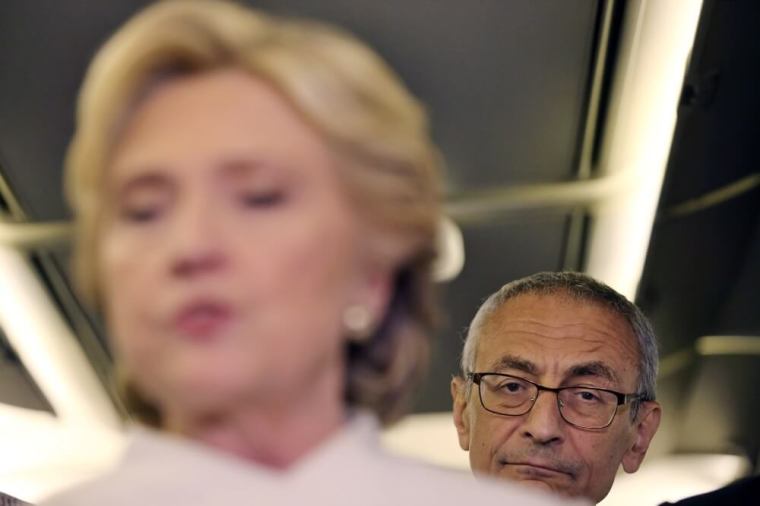 Newly released Wikileaks reveal that Hillary Clinton's campaign chairman John Podesta was invited to a "Spirit cooking" dinner last summer with famed performance artist Marina Abramovic.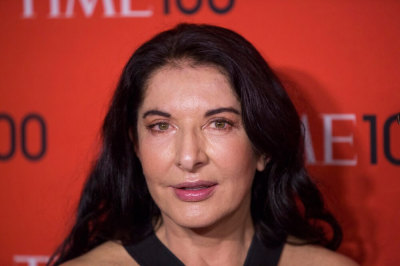 In correspondence dated June 28, 2015, Marina Abramovic, a performance artist from Serbia who is known for her bizzare displays using bodily fluids, wrote the following to Tony Podesta, brother of John Podesta, who is Hillary Clinton's campaign chairman:
"I am so looking forward to the Spirit Cooking dinner at my place. Do you think you will be able to let me know if your brother is joining? All my love, Marina."
Tony Podesta forwarded the message to John Podesta, asking, "Are you in NYC Thursday July 9 Marina wants you to come to dinner."
No proof exists that John Podesta attended the event or even knew what this Spirit-cooking dinner even was.
While several rightwing websites are asserting this links him, and by extension, the Clinton campaign, to Satanic activity, conservative Kate Pavlich of Townhall is fed up.
"[T]his dinner was about a 'cookbook' and weird art, not devil worship." Pavlich asserted.
"Marina Abramovic is an artist (a strange, extreme artist) and published a 'cookbook' called Spirit Cooking in 1996. The 'cookbook' was featured at New York City's MoMa art museum. She was hosting a dinner at her home promoting the 'cookbook' and invited the Podestas," she continued.
But that 1996 "cookbook," contains "aphrodisiac recipes" where ingredients like sperm and breast milk are required. Another "recipe" calls for "fresh morning urine."
"Abramovic is into 'art' that involves bodily fluids, but that doesn't mean John Podesta is and again, there isn't proof he attended the dinner. Everyone needs to calm down the hell down, pun intended," Pavlich said.
But given the nature of this subject, the hashtag #SpiritCooking quickly skyrocketed to the top of Twitter, with many tweets linking to the leaked email and creepy videos and photos of Abramovic painting messages in blood. One photo showed her hugging rap artist Jay-Z.
Earlier this week, The New York Times reviewed Abramovic's memoir Walk Through Walls, in which she recounts becoming known as "the godmother of performance art." Her work "combined masochism and spirituality, often to intense effect" and is referred to as "body horror."
But according to a CNET report, a Clinton campaign official is dismissing the entire matter.
"This is not the first or last time that WikiLeaks has tweeted propaganda while doing [Russian President Vladmir] Putin's bidding," a Clinton campaign representative said in the email.
Wikileaks has played an unusual role in this particular presidential election, with thousands of emails exposing the private communications of Hillary Clinton's closest advisers.
As The Christian Post reported on Oct. 11, several aides of Hillary Clinton were shown making derisive, mocking comments about Catholics and evangelical Christians.
In 2011, John Halpin, who was then at the Center for American Progress wrote in an email that "[m]any of the most powerful elements of the conservative movement are all Catholic (many converts) from the SC and think tanks to the media and social groups. It's an amazing bastardization of the faith. They must be attracted to the systematic thought and severely backwards gender relations and must be totally unaware of Christian democracy."
Jennifer Palmieri, communications director for the Clinton campaign, who was also at CAP at the time, said such people view Catholicism as "the most socially acceptable politically conservative religion."
"Their rich friends wouldn't understand if they became evangelicals," she added.
Thus far, while the Clinton campaign has often pointed to Russia in response to Wikileaks' many revelations, they have yet to confirm or deny any of the content in the emails.