Woman Seeks Biological Embryo 'Swap' With Stranger Because She Wants Boy, Not Girl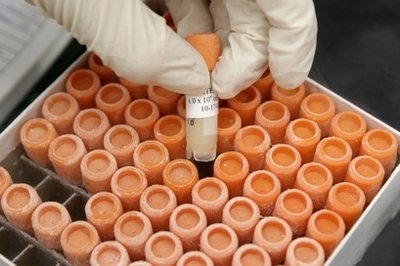 An New York-based actress named "Lisa" reached out to other women in order to exchange her and her husband's own embryo for another because she wants a boy and not a girl.
The New York Post reported that the 37-year-old actress, whose last name was not given and who has struggled with infertility for several years wanted another son, and her son was begging for a brother. So she decided to pursue making a trade.
Last Wednesday Lisa posted in online forums the following message: "Hello, we have been trying to give my child a sibling for three years . . . we want to complete our family with a son. We have a great quality female embryo. Would you like to consider a trade?"
The female embryo she offered was comprised of her own egg and her husband Ray's sperm. The male embryo she was seeking is comprised of the gametes of two different people.
Although she received significant pushback for her sex-selection ethic and her post was removed, she eventually found a woman from California in her forties who was interested in a possible swap.
Both couples are storing their frozen embryos at a fertility center, and might go forward with the trade if the woman's husband approves it.
"It depends whether he is hell-bent on [using] his own DNA," Lisa said.
This California woman's husband reportedly told her that if she was going to be pregnant again "it's going to be a girl!" since her husband already had six sons from a previous marriage and another son with her.
The New York Post also reported that Lisa is "unfazed" by criticisms from people who are offended she would give up her biological child and raise someone else's just because she wants a girl and not a boy. 
"It doesn't really matter," she said.
"I think if I carry the baby, I would have a bond. I know so many women who have gone through IVF with donor eggs and that's their child. A friend, who is white and Jewish, adopted a black child. That's his son. That bond is unbreakable."
To her critics she also adds: "They aren't walking in my shoes."
Yet some say this is an injustice because of what is being exchanged as though it is just another commercial item.
"To trade a human embryo is to trade a human being. Human beings are not commodities to be traded like baseball cards," said Nikolas T. Nikas, president and general counsel of the Bioethics Defense Fund, a public interest bioethics law firm, in an statement to The Christian Post Monday.
It is illegal to purchase and sell human embryos in the United States, but no statute currently exists prohibiting the swapping of them.