Woman Sees Jesus in Bruise on Toe; Can You See Him? (VIDEO)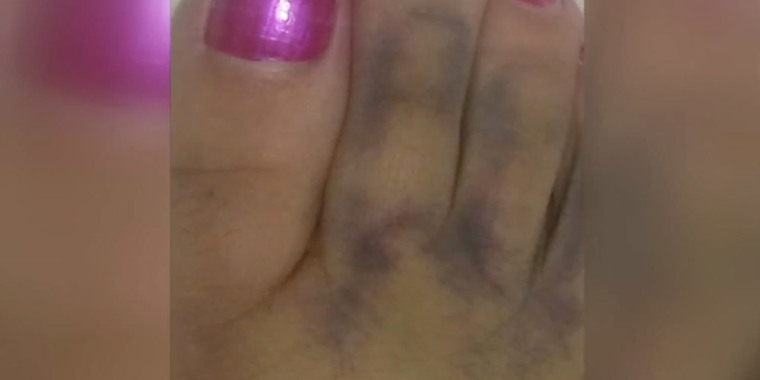 Chimayo, New Mexico is a holy place to many Roman Catholics around the country. Nearly 300,000 people make a pilgrimage to the church there, El Santuario de Chimayó, where the dirt from a back room is believed to have special healing powers.
It's that special soil that Paula Osuna turned to when she fell down the stairs at her Silver City, N.M. home last weekend. She banged up her foot in the fall, leaving it covered in bruises, so she asked her fiancé to rub some Chimayo dirt he had on it.
The next day, Osuna's family were shocked to see that her bruising had morphed into an image of Jesus on her right middle toe. Since then, the Christ-like contusion has changed shape, but the family believes for a time, Osuna's foot was home to a holy vision.
See for yourself, and let us know what you think in the comments. And SHARE this fascinating story!