World Help facilitating aid to help Zimbabwe recover in aftermath of devastating Cyclone Idai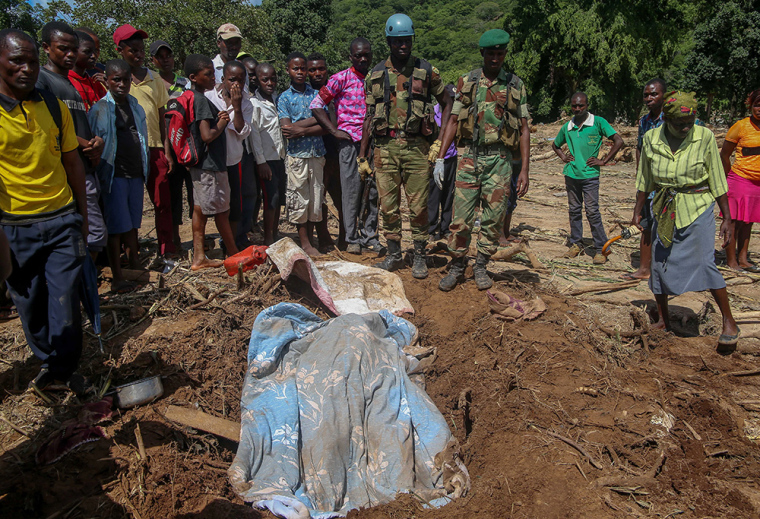 A Virginia-based Christian aid group is facilitating relief to Zimbabwe following a devastating cyclone earlier this week.
Cyclone Idai, which besieged southern Africa last Sunday, tore across Mozambique with over 100 miles per hour winds and struck Zimbabwe with brutal force, causing floods and landslides. The nation has declared a state of emergency.
In an interview with Mark Hogsed, vice president of global programs for World Help, said their ministry partner on the ground has explained to them that the storm hit an area where people were already struggling, compounding the problem. The heavy rains and winds accompanied by floods carried many away in their sleep, while homes also collapsed. Hundreds have lost their lives and many more remain missing, he explained.
"Zimbabwe has constantly struggled with food insecurity even in some of their [better] times, so this is further complicating the food shortages" as the cyclone has wreaked havoc on their crops.
"We're trying to meet their most urgent needs with food and personal care kits," he said.
Sources have informed World Help that the lack of clean water is a major issue as wells and water pipes have been damaged as have roads and sources of power.
World Help's efforts are focused on assisting the Chipinge and Chimanimani in Manicaland Province, Zimbabwe, largely rural communities.
Limited communication remains an issue and some areas are still inaccessible and have yet to be reached.
"An estimated 1,000 homes were washed away and damaged. About 15,000 people were affected directly are now homeless," Hogsed said. In cooperation with their ministry partners World Help is aiming to reach 1,000 households, approximately 5,000 people, over the next few months.
But beyond sending physical resources, the humanitarian organization is calling on people to also provide spiritual hope for victims and pray for the disaster-stricken nation.
Hogsed stressed that it's essential Christians not allow the dire situation in Zimbabwe to become "just another news story that is out-of-sight and out-of-mind."
"We have to be diligent in praying for each and every person affected by this disaster. It's also important to understand the challenges in a nation like Zimbabwe in mobilizing aid from one portion of the country to another portion to the country. There are challenges there and it's not easy, it doesn't go quickly, communication can be difficult," he said.
"While this disaster will be out of our news cycle in a couple of days, it's going to take months, even years, for Zimbabwe, for Mozambique and Malawi and those affected areas to recover. Life is not going to get back to normal for them for quite some time."
World Help is asking for donations of $50 — which will provide food, water, hygiene supplies, and infant care kits for those affected, he said.
"People are terrified. They're wondering if their lives will ever be the same. Please stop whatever you're doing and pray on behalf of families impacted by this cyclone," said Vernon Brewer, founder of World Help in a statement to The Christian Post.
"Yes, we must provide help so they may survive this disaster, but we also must send them hope through our prayers so they know they are not forgotten and they still have a future," Brewer said.
World Help was founded in 1991 and is headquartered in Forest, Virginia.