World Vision Funding Hamas Charges Not Adding Up, Israel Source Says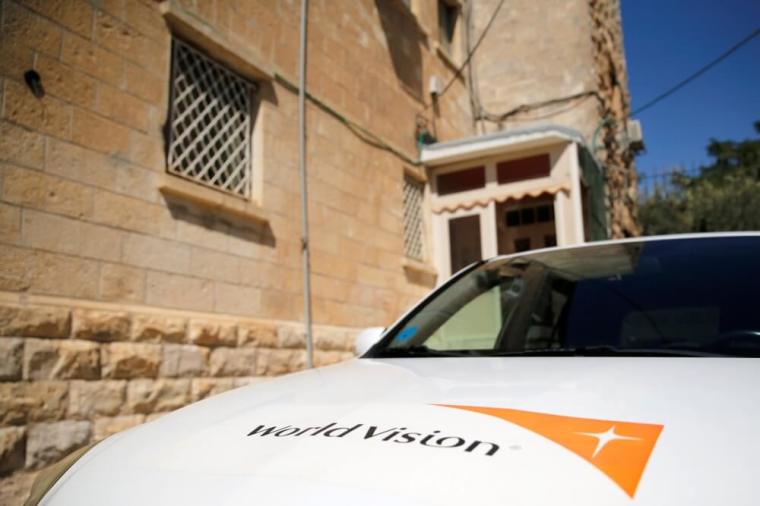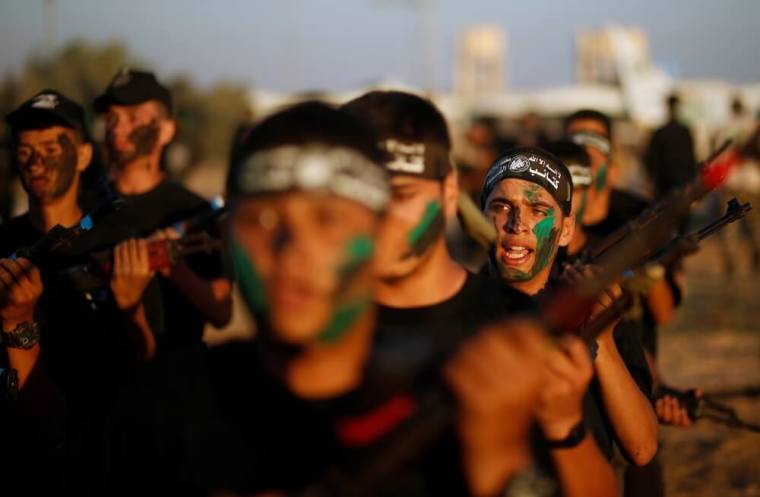 View Photos
Accusations that a World Vision employee in Gaza funneled millions of dollars to the Palestinian terrorist group Hamas makes no sense, according to a non-governmental organization staffer who spoke to The Christian Post on condition of anonymity.
"I don't want to say that everything went right, that [Halabi] is clean, I can't possibly claim that," the source, who is based in Israel and familiar with the inner workings of humanitarian aid groups in East Jerusalem and the West Bank, said. He added that it's hard to believe the World Vision employee in Gaza steered 60 percent of World Vision's budgetary resources to Hamas given the extensive accounting practices NGOs must abide by to operate in the region.
On any given day, nonprofit organizations as large as World Vision are closely monitoring their financials and could easily see if that much money was being misappropriated, the source claims.
Mohammed el Halabi, operations manager of World Vision's Gaza branch, was charged by Shin Bet, Israel's internal security services, on Aug. 4 with providing material support to the terror group in the range of tens of millions of dollars over the course of several years, allegedly from World Vision's budget.
Such allegations have led World Vision International to suspend its operations in Gaza and some major donors, such as Germany's Federal Ministry for Economic Cooperation and Development and Australia's Department of Foreign Affairs and Trade, withholding their support until a thorough investigation is completed.
In a statement posted online last Monday, World Vision International CEO Kevin Jenkins said his group's "cumulative operating budget in Gaza for the past 10 years was approximately $22.5 million, which makes the alleged amount of up to $50 million being diverted hard to reconcile." He added that up until 2014, Halabi managed "only portions" of the Gaza budget and management positions at that level are not permitted to sign off on expenses over $15,000, and claimed the numbers don't add up.
Meanwhile, Israeli newspaper Haaretz reported last week that it learned that during Halabi's lengthy interrogations after his June 15 arrest that he had "intentionally 'confessed' to things that were impossible: for example, transfer of sums of money that would have been inappropriate in terms of the overall budget of the branch in Gaza where he worked and his responsibilities."
Also at issue is the complicated process of conducting relief efforts in conflict zones.
As is often the case in such troubled contexts, humanitarian groups are sometimes forced to cooperate with local authorities — and in Gaza that means Hamas — in order for aid like food and medical supplies to reach those most in need, particularly children, who are the primary focus of World Vision's many projects.
State scrutiny of NGOs has increased in recent months, leading some to wonder if the charges against World Vision are politically motivated in order to discredit and undermine the group since a past leader had openly voiced criticism of the Israeli government.
As CP reported earlier this month, in an essay posted at the Lausanne movement in 2015, Steve Haas, vice president and chief catalyst for World Vision U.S., argued that American Christians' support for Israel "has backed the largest and longest occupation of another people group in modern history, an oppressive Israeli legal system which [Archbishop Desmond] Tutu and many other church leaders have called 'apartheid on steroids.'"
CP asked the unnamed source if Haas' and World Vision's other statements could in any way suggest they were ever deliberately aiding Hamas as some Jewish groups have claimed.
NGOs typically tilt left and tend to be more vocally critical of Israel, the source said, adding that sometimes they do indeed apply unfair double standards to the Jewish state. But the idea "that they would willingly support a terrorist organization ... I coudn't see why on Earth they would want to do that."
The source further noted that he is personally acquainted with World Vision staff and can vouch for their integrity.
"From personal experience I know the good work they are doing, and I think that's why it touches me personally; because you kind of feel that if an organization like that is attacked there's a greater political game behind the scenes," he said.
In World Vision's statement released last week, Jenkins added: "It is tragic that this issue is taking us away from our work on important issues of injustice and poverty affecting billions of children around the world. We are committed to acting in a way that is transparent, respectful of the ongoing legal process, upholds our values as an organization, and builds trust in humanitarian organizations working in Gaza and around the world."