Inspiring! Worship Song Mash-Up: 'Great Is Thy Faithfulness' and 'This Is Amazing Grace'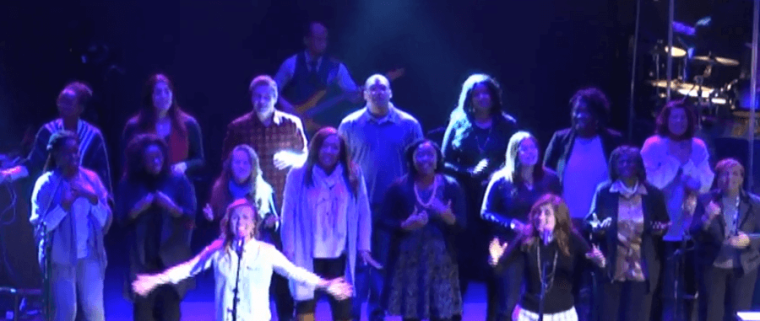 In the much talked about worship wars, one does not always find an old hymn and a contemporary Christian song peacefully coexisting.
Yet one group of Christian singers was able to meld two songs, "Great is Thy Faithfulness" and "This is Amazing Grace," into an inspirational medley.
Bart+Tricia teamed up with TLCC Worship and sing the two songs together in an act of praise that spans more than 10 minutes and is worth every divine moment.
With subtitles to allow for viewers to sing along with the performers, the medley was performed a week ago as part of a communion service.
Since being uploaded to GodTube, the video already counts its views in the thousands and has gotten hundreds of likes on Facebook.
Want to hear the past and the present come together for inspirational praise? Then check out this fused worship song for yourself!
WATCH VIDEO BELOW: