ISIS Child Soldiers Reveal How Jihadists Beat Kids Who Failed Suicide Bomber Test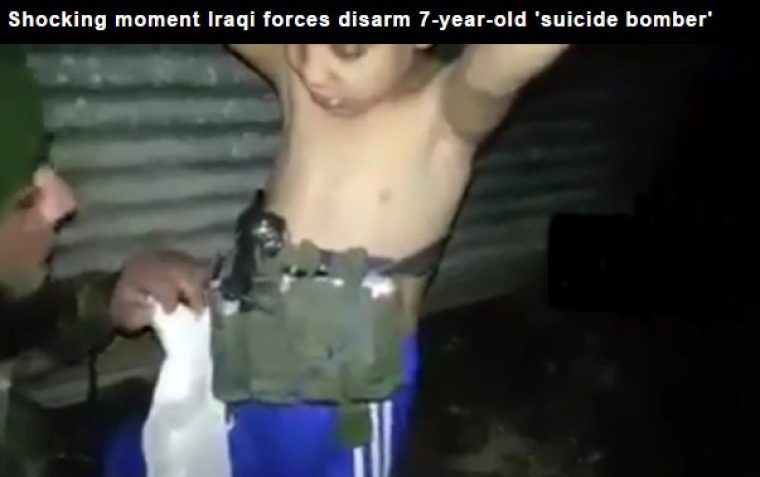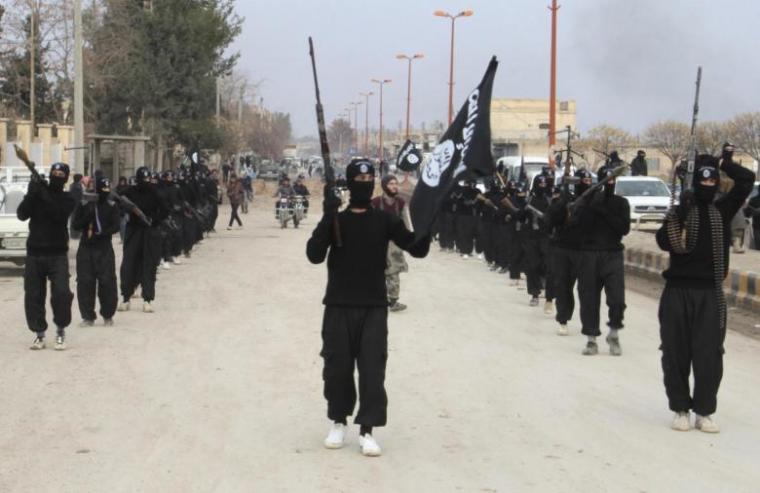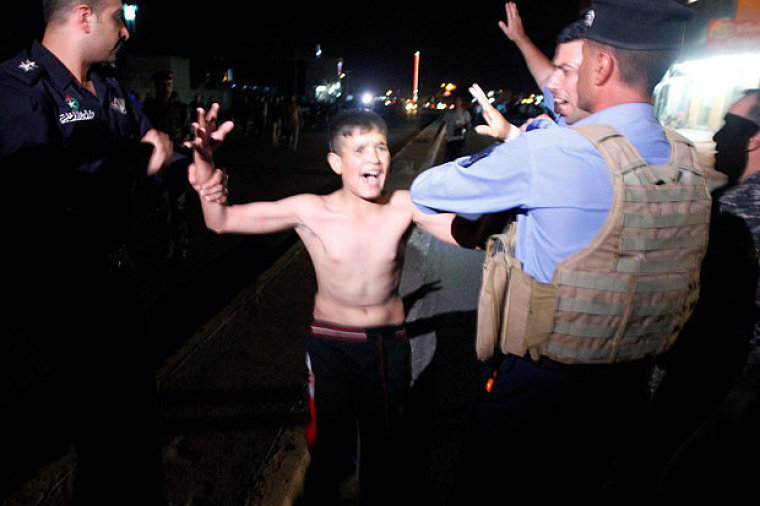 View Photos
A group of Yazidi boys who were captured by the Islamic State have shed some light on how the brutal terrorist death cult is trying to brainwash youth into believing that it's only natural to want to blow themselves up when they get older.
According to one estimate, IS (also known as ISIS, ISIL or Daesh) killed or kidnapped nearly 10,000 Yazidi men and women when it took over territories in northern Iraq in 2014 and hundreds of young Yazidi boys were captured and forced to train as "cubs of the caliphate" at one of IS' training camps.
Previous reports have shown that IS has indoctrinated captured children with its strict brand of radical jihadism so that they will one day join the ranks of the militant group or carry out suicide bombings. Two Iraqi boys who managed to escape from the grips of IS and are now living in displacement camps in Northern Iraq have told The Associated Press that they are still horrified by the things they went through under IS' rule.
Akram Rasho Khalaf was only 7 years old the first time he was shot by an IS militant as he and his family tried to escape from their home village in late August 2014. After Khalaf and his family were captured by the militants, Khalaf said that he was separated from his mother and father, both of whom he has not seen since.
Khalaf said that he was eventually brought to Raqqa, the terrorist group's de-facto capital in Syria.
In an interview with AP at the Kabarto Camp, where he now lives with his siblings and other family members, Khalaf recalled the horrifying ways in which militants in Raqqa tried to toughen up the child recruits.
Khalaf explained that militants often threw balls at the children's heads and if any of them cried in pain the militants would then beat them. But the children who didn't cry after being hit in the head were given praise and told that they would make good suicide bombers one day.
"They were telling us, 'When you grow up, you will blow yourself up, God willing,' and some of the kids said, 'We will not blow ourselves up,"' Khalaf said. "Then they asked us, 'Which one of you wants to go to paradise?' And the kids didn't know what to say."
"They were saying they are our friends, but the kids were scared to death," Khalaf added.
Khalaf reiterated that the militants wanted "all of us to blow ourselves up."
"They were saying, 'You have to blow yourself up!"'
Ahmed Ameen Koro, a 17-year-old, told AP in an interview at the Esyan Camp, where he is living with his mother and siblings, that he now has trouble sleeping at night.
"I can't sleep properly because I see them in my dreams," Koro said.
Koro was only 14 when he was captured by IS in his hometown of Sinjar on Aug. 3, 2014, with his brother and four cousins. After their capture, Koro and the boys were transported to IS' Iraqi stronghold of Tal Afar, where they were kept in a school along with other boys and teens.
"I was very scared. I've never seen such a thing. They were all very big, bearded men. They looked like monsters," Koro added. "My parents weren't with me and I was thinking about them, wondering what happened to them."
The boys were later moved to a prison outside of Mosul where they remained for two weeks. While in the prison, Koro explained that every time the militants served the boys a meal they would all fall asleep. He believes the militants drugged their food.
Koro added that the militants in the prison also taught the boys Islamic prayers and the group's radical Sunni interpretation of Islam.
Koro said he was later sent to a two-month training facility in Tal Afar, where over 200 boys were being trained by militants.
Each day, Koro said, began with morning prayer, military training and a Quran study. Along with learning how to shoot assault rifles, the children were also shown videos teaching them how to use a suicide belt, use a grenade or behead an infidel.
"They were telling us if we were in a fight against the infidels ... we had to blow ourselves up and kill them all," Koro explained. "They were telling us, 'You are not Yazidis anymore. You are one of us."
Koro, his brother and one of their cousins were able to escape from the military training camp in May 2015, nine months after he was taken captive by IS. Although their cousin was recaptured, Koro and his brother escaped by hiding in a mosque until nightfall and then slipped in with a group of people escaping on foot.
"We were following the movement of the sun and continued walking at night," Koro explained. "We were very thirsty because we ran out of water and we could not find the safe road. We ran out of everything. We were almost dying."
As for Khalafa, it wasn't until two years after his capture that he was set free thanks to his uncle, who helped secure $10,500 in ransom to pay an IS fighter for his nephew's release.
Khalafa's said that he also has a hard time sleeping, saying that he has nightmares and wets the bed because of the ordeal.
"When I go to sleep, I see Daesh in my dreams and they say, 'Come,"' he explained. "And I get very scared and I wake up and I can't go back to sleep."