Youth pastor who filmed minors in church bathroom also filmed brides changing at wedding parties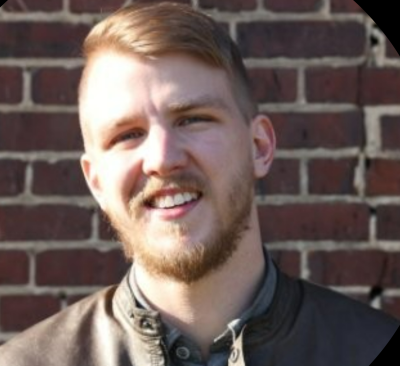 A former youth pastor who was arrested last month for allegedly filming girls as young as 14 in the bathroom of a South Carolina church was slapped with 24 new charges of criminal sexual conduct, bringing his total so far to 70 as investigators say he also recorded women in bridal parties changing their clothes.
Daniel Kellan Mayfield, the former youth pastor at First Baptist Gowensville in Landrum, was already facing 46 criminal sexual conduct charges when a Greenville County magistrate judge signed the 24 additional charges on Friday, Greenville News reported.
Of the 24 new charges, six are for sexual exploitation of a minor in the first degree, while the remainder are voyeurism charges connected to three weddings that occurred in 2019 and 2021. At two of the weddings where Mayfield, 35, was hired to provide videography service, he allegedly recorded women in areas where they had a "reasonable expectation of privacy." Mayfield, according to the warrants cited by Greenville News, set up cameras in areas where the bridal party changed their clothes.
At the third wedding held at First Baptist Church Gowensville, Mayfield, while acting as a "representative and keyholder" at the church, allegedly filmed the bridal party in secret and stored the video on his MacBook Pro.
"This was a complete and total shock to everyone who knew him, from parents to volunteers to students to family and close friends," First Baptist Church Gowensville Senior Pastor Josh Phillips told Greenville News. "Unfortunately these things usually are surprises. It is the people you do not expect."
Early last month, investigators from the Greenville County Sheriff's Office discovered that Mayfield had unlawfully filmed multiple girls, some as young as 14 years old, inside the bathroom of the Landrum church.
That discovery followed an earlier announcement by investigators that Mayfield was caught recording a woman outside the bathroom window of her mother's house in Greenwood on May 27. The woman reported that she and her sister found Mayfield standing alone in their backyard after she noticed a light outside the window.
When they initially confronted him about what he was doing, he denied making any recording. Eventually, he confessed to recording the woman while she was showering and gave her his phone so she could view the video. A redacted affidavit details how, after he was caught, Mayfield declared, "Oh sh—" before he managed to end the recording.
First Baptist Gowensville has not provided any additional updates on its website about the investigation beyond a May 27th statement about Mayfield's dismissal.
"On May 27th, 2023, First Baptist Gowensville leadership was made aware of an incident of moral misconduct perpetrated by one of our staff members. Proper authorities were notified immediately, and the employee was terminated from his role," the statement says. "Due to the nature of the investigation, FBC Gowensville refers all questions to the law enforcement authorities involved. We remain dedicated to providing a safe worship environment and will be ever vigilant in protecting all persons involved in any of our events."
In addition to his work at the church, Mayfield's archived profile on First Baptist Gowensville's website also states that he worked at Compassion International as an event director.
Tim Glenn, global public relations director for Compassion International, previously told The Christian Post that Mayfield was not directly employed by the Christian humanitarian organization.
"He was employed by a company that Compassion contracted for marketing events, from 2013-2014," Glenn said. "He has also served as a volunteer at some Compassion marketing events until 2016. Though he applied for a position with Compassion, he was never hired."