YWAM Founder: 'Spiritual Awakening' Is Coming; by 2033 Bible Will Be in Every Language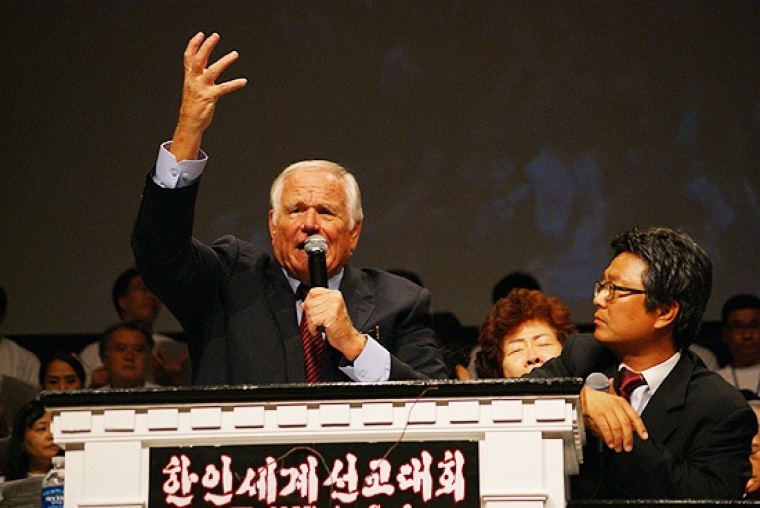 The founder of a major youth missions movement believes that the "greatest spiritual awakening the world has ever known" is about to happen and by 2033 the Bible will be printed in every language on earth.
In an interview Thursday with Steve Strang of Charisma, Loren Cunningham, founder of Youth With a Mission, said that even in light of all the news about many Americans leaving Church it is important to revisit history, noting a 500-year pattern throughout biblical history. 2017 is the 500th anniversary of the Reformation; in 1517 Martin Luther nailed his 95 theses outlining his objections to the Roman Catholic Church to a church door in Wittenberg, Germany.
"Another 500 years has come, not because of history but because God has been doing something over history," Cunningham said.
"What I see in the world is we are poised for the greatest spiritual awakening the world has ever known."
This revival will begin with God's people, but judgement starts there also, a necessary cleansing, he explained. But meanwhile, atheists, people with animus towards God "are being prepared," he said.
Signs in nature are evidence of this coming move with natural disasters occurring more and more. These events are disrupters in the lives of thousands of people, he noted.
"We also have terrorism, we have wars and rumors of wars. It's still rumors mostly for us. But there is still war going on in Afghanistan, Iraq and other places," Cunningham continued.
"So when we begin to understand what God is doing, we need to get a Bible to every home in the world, at least some of God's Word. And as we do so we are going to see as a result the wonderful things that God is doing."
With technology today, Cunningham predicts that in a few years audio versions of the Bible are going to be recorded in the languages left in the earth that have no Scripture in all, intimating that he and his teams are aiming to help do this.
The Christian Post noted last month that Wycliffe Bible Translators recently marked its 75th anniversary of translating the Bible into people's native languages, noting that today "more than 550 languages have the complete Bible, with another 2,400 having either the New Testament or different books in their own language."
Yet, approximately "1,800 other languages are waiting for Bible translation work to begin, though new technology methods are making the process much faster than in previous decades."
Cunningham reiterated that the greatest ingathering of souls into the Kingdom the world has ever known is upon us.
"It's happening in China. They are the number one place in the world. More people are coming to Christ there than any other. And it is no accident that they are also the largest nation in the world, 1.4 billion people," he said.
Yet with the great harvest, something else is on the horizon: increasing persecution.
CP reported last July on Chinese Christian and democracy activist Yu Jie's statements in the journal First Things that Christians in China often say "the greater the persecution, the greater the revival." The persecution has indeed been severe but the revival, according to Yu, is a "gushing well or geyser."
The persecution is because the Enemy is afraid, Cunningham said.
"During persecution, the growth of the Kingdom of God is so much faster because Jesus said 'Go into all the world, preach the gospel to every creature.' Now that means everybody's got to hear because they have the right because Jesus died for them even though they don't know that they have that right."
"Secondly, they have a right to the Bible, because God only has one book. And that's going to be in all 7,092 languages in the world, the first book and the only book even to come close to that," he said, adding that by the year 2033, he believes the written Word of God will be in every language.
According to Wycliffe President Bob Creson, "it used to take 25 years to translate the New Testament, but it now takes on average seven years, thanks to software that aids in the process and broader ownership and participation from those in local communities."
Cunningham added that every Christian has a role to play in this massive harvest.
"Don't out of fear think that you can't be a part or you've got to hide somewhere. Just do what He tells you and obey. Listen and obey and then don't quit."
Loren Cunningham and his wife Darlene started YWAM in 1960, an interdenominational nonprofit missions organization whose main focus was to get young people involved in mission work. That remains a focus today but they "also involve people aged 9 to 90," according to the group's website. YWAM currently works in over 1,100 locations in more than 180 countries, and has a staff of over 18,000.