'Very significant': 5 reactions to Warnock's defeat of Herschel Walker in Georgia runoff
James Lankford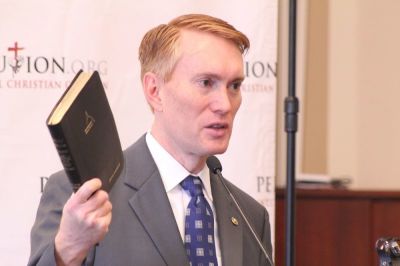 Sen. James Lankford, R-Okla., expressed disappointment with Walker's defeat, telling Fox Business that "it's a very significant loss."
"When we had a 50-50 Senate, every committee was equally divided, 50-50, both in funding on both sides and also on membership on both sides," said Lankford. 
"Now a 51-49 Senate is very different. Democrats will have the lead in every single committee; they'll have two-thirds of the funding in every single committee; they'll have the power to do subpoenas; they'll be doing their own investigations. So it's very, very different as far as how Senate will actually operate."
Lankford, a former director of a Baptist youth camp, believes that "the worst of the worst" of the Democrat nominees will be approved.
"Biden will now be unrestrained in who he can put in to do heavy regulations and literally invent new regulations they can throw out on business across America," Lankford said.