'Very significant': 5 reactions to Warnock's defeat of Herschel Walker in Georgia runoff
Jim Geraghty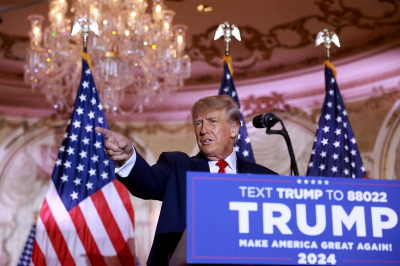 Jim Geraghty, the senior political correspondent at National Review, penned a piece arguing that "the flaws and baggage of Republican nominee Herschel Walker proved too much for him to overcome without control of the upper chamber hanging in the balance."
"Republicans had won every other statewide office in Georgia in 2022," wrote Geraghty. "In every other race on the ballot, this was a good year for Georgia Republicans. There's no getting around it: Last night's loss was on Herschel Walker."
"We don't know how much the allegations of paying for abortions in the past, and the allegations of Walker's own son, caused otherwise Republican-leaning Georgians to not vote for him. But it's hard to believe that Walker's scandalous past wasn't a big factor, if not the decisive factor, in the race."
Geraghty wrote that most of the "election denier" candidates conceded their races, adding that "the MAGA movement ended with a whimper, not a bang" in 2022.