'Very significant': 5 reactions to Warnock's defeat of Herschel Walker in Georgia runoff
William Barber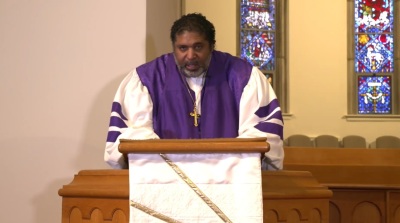 The Rev. William Barber II, who helps lead the progressive faith organization the Poor People's Campaign, took to Twitter to congratulate Warnock on his victory. 
"Yes, @ReverendWarnock! You spoke a vision of love, mercy & justice to the [people] of GA & the [people] have spoken," tweeted Barber. 
With Warnock's reelection, Barber, the pastor of Greenleaf Christian Church in Goldsboro, North Carolina, hopes Congress passes various measures before Republicans take control of the U.S. House of Representatives next year.
He called for the "restoration" of Roe v. Wade, the landmark 1973 Supreme Court decision that labeled abortion a constitutional right, which was overturned in June by the decision of Dobbs v. Jackson Women's Health Organization. The Democrat-controlled House passed a bill codifying a national right to abortion into federal law in July. But the bill has stalled in the divided Senate.